Here is another member of the MyMidtownMojo.com Team!
Michelle Hipps – Mortgage Banker – Loan South Mortgage
Michele Hipps is a native of Atlanta and 12 year veteran of the mortgage industry that has focused on providing first time buyers the best programs and solutions for their purchasing needs. In addition she has been named the preferred lender by many of Atlanta's most respected builders and developers, serving more than 30 communities. Michele has a 5 year old daughter and is actively involved with Buckhead Church.
What's important about working with Michelle Hipps and Loan South? They are a local lender! You're not dealing with some name and number on the West Coast making decisions about your mortgage. Your dealing with a lender based right here in the Atlanta area! Why is that important? Because when you are buying a home or condo, you need people that know what they are doing. You've already selected your real estate agent (Thank you!) and I'm helping you find the right home. Now you need a lender that ALSO knows the local market and what conditions are. A name and a number in an office on the West Coast is NOT going to know the Atlanta real estate market.
LoanSouth Mortgage is a wholly-owned subsidiary of BankSouth, based in Lake Oconee, Georgia and is headed by award-winning President Kim Nelson. Serving customers primarily in the Southeast, including Georgia, Alabama, Florida, Tennessee, North Carolina and South Carolina, we specialize in conventional, jumbo, FHA, VA, Home Equity loans, as well as Refinances, Second Mortgages and Home Improvement loans. LoanSouth Mortgage will provide competitive mortgage interest rate negotiations for you.
Give Michelle a call and talk about your needs as they relate to a home/condo mortgage. You can reach her at 770/709-6734. Or even better, start you Loan Application Online Right HERE!
For More Information on how I can best serve your InTown Atlanta Real Estate needs, please fill out the online contact form or call me at 770.713.1505.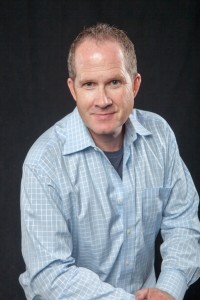 I specialize in InTown Atlanta Real Estate single family homes and condomiums. If you are planning to Buy InTown Atlanta real estate, let me help you explore all the possibilities available to you and help you find just the right home you will LOVE!
Need to SELL your Intown Atlanta Real Estate and look for new digs? I'd be happy to talk to you about the market, marketing your home or condo and having you sing the Pending Sales Song! Let me know how we can help you!
Please use the following links to Search for Homes by Intown Atlanta Neighborhoods or Zip codes!
Are you looking for a specific Intown Atlanta neighborhood to focus on? Contact Thomas Ramon Realty and we can set up a search for any specific neighborhood you are looking for!