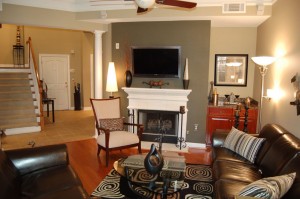 You've done everything you can to get your property ready for sale or rental. You've renovated, rehabbed, upgraded and created what you think is the perfect home for prospective buyers or renters.
But before you list it and stick that "open house" sign on the front lawn, there's one final thing you need to do to make sure all your hard work pays off: staging.
10 Home Staging Tips for Your Atlanta Condo
Staging is the art of presenting your property in the most attractive and positive light possible. Done right, staging turns a property into a home and allows people to envision themselves living there.
While factors like location and number of bedrooms can get people in the door, it's the way that the property captures their imagination that will ultimately influence whether or not they decide to sign on the dotted line.