10 Ways to Get the Most Out of Technology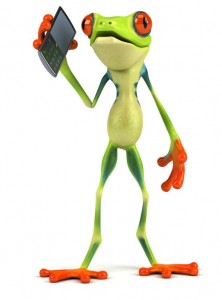 Let's face it, if you are like me, some of this technology can just overwhelm you. I mean, you no more learn a program or a phone, and there is something newer, faster and zippier….eek gads!
But it's good to hear the simple things you can do to help you along. So, when I found "10 Ways To Get The Most Out of Technology" in the New York Times this morning, I just knew I had to share it with you….
I think I was even more surprised at how many of these things I have done already…
Get a SmartPhone (Check)
Stop Using Internet Explorer (check)
Upload Your Photos to The Cloud (T0 Do List?)
Get Music Off Your Computer (Why, I'm the one that listens to it?)
Back Up Your Data (Check – I use Carbonite
Set Up a Free File Sharing Service (Ok, Check, but I still really don't understand how to use it….)
Get Free AntiVirus Software (Check – But I paid for Norton)
Get a Better Deal from your Cable, Phone and Internet Provider (Check)
Buy a lot of charging cables. (With my new Droid, this will be an absolute….battery has died twice on me already!)
Calibrate your HDTV (Who knew?)
So, hope these 10 Ways To Get The Most Out of Technology will get YOUR New Year off on the right track!