1010 Midtown Condominiums Announce Price Reductions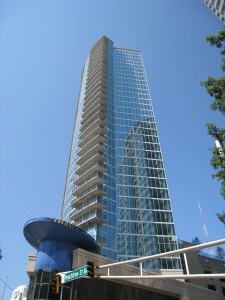 Well, we knew this was going to happen sooner or later. And so it has. 1010 Midtown Condominiums announced price reductions that will hopefully make some Buyer's that have been sitting on the fence jump off!
While the promotion states "On Selected Homes" at least this is a start. And as a broker, it gives me more comfort in taking you, as a Buyer to look at these homes. I've been concerned that the prices were to high, and that if you purchased, you would be dealing with this kind of price cut later on. Ah…better you get the advantage of it than it hurt you!
The floor plans of 1010 Midtown Condominiums offer some incredible views, no matter where you are in the building. Whether it's on the curve of Peachtree Street, or looking out over Atlanta towards the mountains of Kennesaw, the balconies and the views are large. I even like their advertising that lists the 1010 Top Ten!