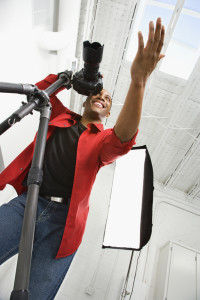 When you list your Midtown Atlanta condo For Sale, one of the most important pieces of our marketing plan is the photography we will use to show what your home looks like.
15 Tips For Your Midtown Atlanta Condo for Photography
Remember, most of the initial "visits" to your condominium, will be via your listing on various websites, including the individual web site we build for your home! First impressions go a long way…and we want to make a good one!
Here are 15 tips I recommend you follow as we go through the listing process, and get ready to take photos of your condo:
De-clutter as much as possible. If you have lots of kitchen appliances, or "stuff" on the coffee table, or shelves, pack it up and put it away or remove it entirely if you can live without it! This includes closets and the pantry if you have one. Buyers want to see the storage space they are going to have!
Depersonalized to a certain degree. You may leave a few personal photos, but less is better. Also, if you have any  potentially offensive art (and if you have to questions it, it's questionable) then remove it
Dust and vacuum. And this means things like blinds you may not have touched in months (or years) and those high up a/c vents you find in condos.
Make your bed, arrange all the pillows, and check that everything is aligned.
Clean the kitchen sink and put away all the dishes. Wipe out your stainless steel sink so it's clean and dry (do this for showings too!)
Clean off the  bathroom counter tops and put away any personal items.
Remove all those assorted bottles of shampoos and conditioners from the shower.
Put out the freshly folded matching towels and hide all the others.
Hide any and all trash cans.
Remove all the menus and photos and more from the refrigerator. (You'll want to leave it this way for the time your condo is listed!)
If there are pets, hide all food/water bowls, pet beds, and pet toys. (I'd differ here….these can show you live in a pet-friendly building, however, if a potential buyer is allergic, they may be thinking carpet cleaning or other things to purchase the condo.)
Put all toilet seats and lids down. (I'm amazed at the listing pictures I see where this is not done!)
Make sure all lights are operational. Replace all burned out light bulbs…even in those high up recessed lights! 
If you have a dining area, or even a breakfast bar, decorate with your best everyday dishes, or good china if you have it.
Consider putting out vases of fresh flowers. (Another great thing to have in place while your home is on the market…what a feel if gives.) Also some newly purchased green plants adds to the overall feel of your condo.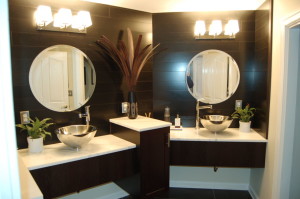 When we list your Midtown Atlanta condo, the FIRST "showings" you are going to receive will be via the Internet…and the pictures on your listing! This is some of the most important marketing we do for your condo….so we want to get it right!
If you have any doubts about whether something should be left or removed, just ask! Also, some things can be moved out of the way for photos, and then returned, but the potential Buyer may also notice…"hey, that dresser was not in the photo." Yes, they DO notice!