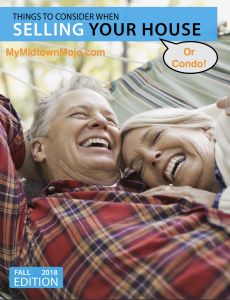 Whether you are just beginning to think about selling your home, or you are underway with talking to real estate agents, making needed repairs, de-cluttering…whatever stage you may be at, you may still need some advice. We know you can find all kinds of articles with Mr. Google…but are they the RIGHT information you need to sell your home or condominium in today's market? Are you ready for the market shift?
WAIT! WHAT market shift? Ahhhhh…..then maybe you need our…
2018 Home Seller's Guide
Yes, there is going to be a shift in the real estate market. NO, repeat NO, it's not going to be a 2007-2011 kind of change. But, you do need to be prepared. Especially if you are getting ready to put your home or condo on the market, as this will have an impact on how you sell your home!
While the Internet is chalked full of information, the best place you can get local real estate information is to meet with and talk to an agent that knows the area you live in! Here at MyAtlantaMojo and MyMidtownMojo, we focus on the areas of Midtown, Buckhead, Brookhaven, Chamblee and Doraville. You will here us often mention, "Follow The Gold" as all of these communities are along the Gold Line of MARTA!
What is a Home Seller's Guide?
In our 2018 Fall Home Seller's Guide, we cover a variety of topics such as:
How A Lack Of Listings Impacts The Market
Buyer Demand Continues To Outpace Inventory Of Homes For Sale
Housing Will Not Fall Victim to the Next Economic Slowdown (part of what we mentioned above!)
The Role Access Plays in Getting Your House Sold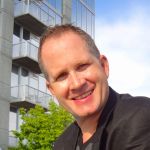 The 2018 Home Seller's Guide is 24-pages, packed full of great information to help you! But of course, I'm here to help you as well. From understanding the market right in your specific condo building, to the neighborhood or city where your home is located, real estate is different. And no website is going to give you the guidance that someone who is in the market, every-day-of-the-week!
Request your copy of our 2018 Home Seller's Guide Below! And then give me a call, and let's talk about how to best market your home For Sale!