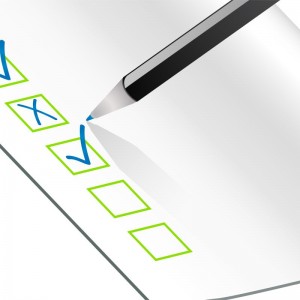 You've been looking for that "perfect" Atlanta condo, right. And whether you have been looking for a week or a month, you know that the HOT Atlanta real estate market does not offer you many choices! With the limited inventory, you might even find yourself in a multiple-bid situation….meaning there are more Buyers than just YOU interested in that condo. So, you need to make an offer that will convince the seller that YOU are the one they should sell to.
5 Ways To Catch the Atlanta Seller's Attention
You don't have to be in that multiple offer situation either. The seller still has the right to review, and refuse any offer they receive on their home. BUT, if  we write an effective offer that focuses on 5 important parts of the offer, you have a much better chance of being the offer the seller accepts.
Pre Approval Letter From Your Lender
There IS a difference between a pre-qualification letter and a pre-approval letter. With the pre-approval letter, you have provided your lender with all the necessary documents they need to review to give final approval on your loan. (with the exception of the contract we are working on!) By having this in place, it will help you with the Quick Closing and shorter Due Diligence periods noted below. Additionally the Georgia Purchase and Sale Agreement has a Financing Contingency in it. You may be able to offer a much shorter time frame for this process by having your pre approval completed.
Offer the List Price (Or Close to It!)
The first thing the seller will look at when your offer is presented is the price you are offering. If their listing agent has done their homework, the home will NOT be overpriced! And offer a full price offer is not a bad thing. You are paying what the home is worth. If it is somewhat overpriced, and we are in a multiple offer situation, you may need to offer OVER the list price. A Seller is going to look much closer at an offer that is at or near the listing price. We will also have to be prepared for the appraisal process in case there is a difference between our offer and the appraisal. But to low of an offer and we could be out of the game before we even get started!
Request A Quick Closing
The sellers are either being relocated or have already found their next dream home or condo. We want to keep that in mind when presenting our Offer.  Chances are, it is one of  those two things that have prompted the sellers to list their Atlanta condo in the first place.  Sellers may  want to close quickly, to facilitate the closing on THEIR new home, or to complete a relocation package, so a general rule of thumb is to offer a Closing date that is within the next 30 days, provided  your lender has said that is possible.  By offering a quick Closing this can also show the Seller you are a motivated buyer.
Choose A Shorter Due Diligence Period
A Georgia Purchase and Sale Agreement  includes a Due Diligence period, which allows the buyer to back out of the contract for any reason … or simply no reason at all.  This is the time when you do a detailed investigation of the property including  HOA documents and budgets,  and your property inspection.  Sellers like to see a shorter Due Diligence period, and if you are in a multiple-bid, this could be your winning card!
Offering A Higher Earnest Money Deposit
When you make an Offer on a property, you will also give the seller a good faith or earnest money deposit.  A higher earnest money deposit also shows that you are serious about buying the home, as you have more initial money upfront!
These are just 5 Ways To Catch the Atlanta Seller's Attention and just a few of many factors that a seller considers when they receive an offer.  But by looking at these five key factors, we are focusing on those which Sellers tend to put the most significance on when making a decision.
I'm here to help you write the best offer possible!  If you need help in this HOT Atlanta market, give me a call!