As a real estate broker, I've been helping Buyers buy homes and condos for over 10 years now. And I love what I do.  But because I do it every day of the week, much of the process is second nature to me. Ah…but that does not mean it is to you….The Buyer. And even if this is your 1st or your 5th home, you might even forget a step along the way.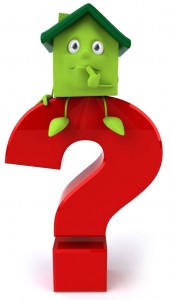 Your home or condo search might be as short as 30 or 60 days, or it could take a year. It depends on when you start looking, and what you are looking for. But during that time period, there are some things you should not do!!!!
Don't Buy A "Big Ticket" Item —  That can be anything from a refrigerator to a big vacation! Large purchases are not a good thing for your lender to find on, or in your financials! "Honey, we are getting a new house, and look at this 52″ on sale at Costco for only $2,000!" Ah…NO! STOP! Wait till AFTER you have closed to make that purchase addition to your new home! And, this includes a NEW CAR! Suppose you have a lease car, and your lease will be up shortly before you buy your home. This NEW lease will be a new debt and could throw you loan right under that new car!
Moving Money— Now, if you are planning to use money from a 401K for your down payment, consult with your lender about WHEN and HOW you should move that money. They will be the best person to tell you to have it in your savings account 6 months or 6 weeks before you close. But any large financial deposit in and out of your accounts will require an explanation, and it could too derail your loan process. Here is another time for me to stress why I have all of my Buyers pre-approved with a lender BEFORE we start home or condo shopping.  This way, we have no surprises, and it is a good time for me, and your lender to remind you of all of these things!
Keep Your Job!! — Well, this would sound pretty obvious, right? But it has happened on more than one occasion. All of the sudden, a great opportunity presents itself at another company. If you are in the middle of the home buying process….it just might come to a screeching halt. And if you have changed jobs in the last 6 months, this too could set you back a few months until you are "seasoned" in that new position. A lender wants to know that new job is as secure as YOU think it is, before they give you a mortgage and the keys to a new home.
Know Your NEEDS and Your WANTS — Another one that might sound obvious, but when we are out looking at homes or condos, and you have gasp as you take in the view from the 25th floor, don't let that overshadow something like closet space, or parking spaces! It's a big one-bedroom, and you are sure you will fit, but it only has 1 parking space…and we have 2 cars. Same challenge can happen with a single family home! It has a "to die for" kitchen and bath remodel, but there is only 3 bedrooms. Wait, we need a Master, a room for Johnny, a room for Suzie, a guest room, a home office….and suddenly you've outgrown the home you love before you even move in. Make that list, and by all means….share it with me!  This way, I can help keep you on track!
And Speaking Of…Have A Real Estate Agent! — You might start your home search here at MyMidtownMojo.com or any of the other few thousand websites where you can search for homes, but don't go it alone! Remember, I do this every day. I know the challenges, and the pitfalls, and the landmines we need to watch out for. I'm here to help guide you through the process. It has been proven time and time again, that having an agent by your side will lead you to a much smoother buying and closing process.