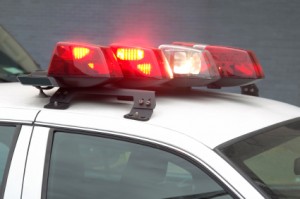 Yes, Midtown Atlanta IS an urban area in a major metropolitan city…Atlanta. (Hope that was not a surprise to you?) And as should be expected of any resident or visitor to an urban area, you need to pay attention to your surroundings. Your personal safety always starts with knowing what's around you at all times.  It's not to say that something is going to happen to you, but when you are prepared, it makes a big difference.
So, what is YOUR Roll in a Safer Midtown Atlanta?
BE ESPECIALLY ATTENTIVE TO THE FOLLOWING AND REPORT THEM TO 911 WITHOUT DELAY:
    Any obvious criminal activity
    Street prostitution and drug activity
    Snooping, hiding, or wandering on private property or in alleyways
    Peeking into parked cars
    Solicitors, especially those going door-to-door – they're usually street scammers
    Unusual noises, such as glass breaking, screaming, or dog barking.
    Irrational, menacing, or threatening conduct
    Walking down street with weapons or unusual object
    Property being taken out of houses or buildings where no one is at home or the business is closed
    Cars, vans, or trucks moving slowly with no lights or apparent destination
    Altercations and street fights
    Anyone being forced into a vehicle
    Sitting in a car day or night, especially when transactions are taking place
    A stranger stopping to talk to, or lure a child
    Running as if from something
    If in doubt, err on the side of calling the law. Trust your instincts…
    Do not attempt to handle these situations on your own. Report these kinds of situations to 911 immediately
REPORT SUSPICIOUS AND CRIMINAL ACTIVITY TO 911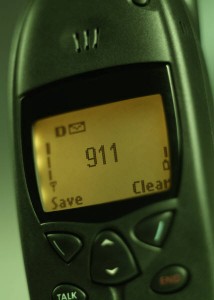 When calling 911 remain calm and give the following information:
    WHO you are – briefly identify yourself and your location
    WHAT you are reporting
    WHERE this is happening
    WAIT for additional questions by the 911 operator
Note the following to the best of your ability:
Suspect(s): sex, race, age, height, weight, shoes, hair color, clothing, distinctive characteristics such as beard, mustache, scars, injuries or bleeding, items carried and accent/manner of speaking
Vehicles: if a vehicle is involved note color, make, model, year, license plate, and special features such as stickers, markings, and dents
Even though you may call 911 anonymously, it is helpful if you are available to police for clarification and information. Keep the line open once you make the 911 call. Once police address the incident, be sure to tell your neighbors and us about it at earliest convenience.
 
PLEASE ADVISE THE MPSA OF ONGOING PATTERNS SUCH AS:
    Drug Dealing – characterized by frequent, short visits by various individuals
    Vagrants Camping & Loitering
    Nuisance Properties
    Litter Accumulation
    Graffiti and street spam
    Abandoned and junked vehicles
    Suspicious and nuisance activity, such as panhandling and drug activity
    Dark places along streets, especially malfunctioning street lights
    Street prostitution and signs of such, including (patterns of) used condoms
These things adversely affect neighborhood safety, quality of living, aesthetics and property values. They need to be addressed as early as possible.
MPSA (Midtown Ponce Security Alliance) is the community sponsored security arm that primarily patrols Historic Midtown. But their service and patrols are an important part of the overall Midtown Atlanta security presence. Their patrols often stop and catch people and problems from getting much further into Midtown Atlanta proper.
  
A SAFE & THRIVING NEIGHBORHOOD IN A NUTSHELL:
    Network with your neighbors
    See something, say something
    Get out and enjoy the neighborhood
    Support your patrol. The MPSA appreciates your ongoing support. Your neighborhood MPSA Patrol serves as a crucial strategy in   optimizing the Midtown experience.
While you may not directly live in an area where MPSA patrols (like a Peachtree Street condo) you can certainly support the MPSA with a financial contribution. The same will help MPSA fund additional patrol hours for those parts of Midtown Atlanta not covered by Midtown Blue. Keep in mind, you may walk through Historic Midtown on your way to Piedmont Park, and those  blue Midtown Blue trucks do not patrol this area!
It takes everyone to make Midtown Atlanta a safe place to live.