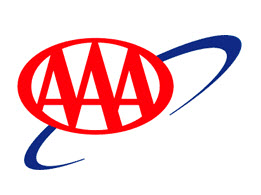 I'm a member of the American Automobile Association or as well all know it Triple A (AAA)! It's simply the best $84 I spend!
The piece of mind, knowing that if my car or truck breaks down, they will be there to tow me to the nearest mechanic, or if here in Atlanta, they tow me directly to MY mechanic!  While I'm a happy customer of AAA, I'm not happy that they do not offer domestic partner benefits. I can't add my partner, he has to pay for an entire membership on his own. Luckily, we are ususally together, so even if driving his car, we are covered.
The offer discounts on a variety of services….most I've never used. But when I do travel, I always search for a AAA hotel rate, and often times it's the best deal to be had. Here's some examples of discounts:
Atlanta Braves — Buy 1 Get 1 Free on Upper Box tickets
Denny's Restaurant — Save 10% on Food and Nonalcoholic beverages (Does Denny's SERVE alcohol?)
GAP Stores — Save 10% on all in-store purchase
Park 'N Fly — Save 15% on off-airport parking
Mimis Cafe — Save 10% on food and nonalcoholic beverages
They also offer numerous other travel discounts based on the company, LOTS of discounts on Central Florida attractions, AND Insurance. They have also just opened 3 Car Car Centers here in the Atlanta area.
But by far, the towing service has been the feature I have always used. AAA. Money well spent!