ALTA Midtown Offers Exciting Restaurant Options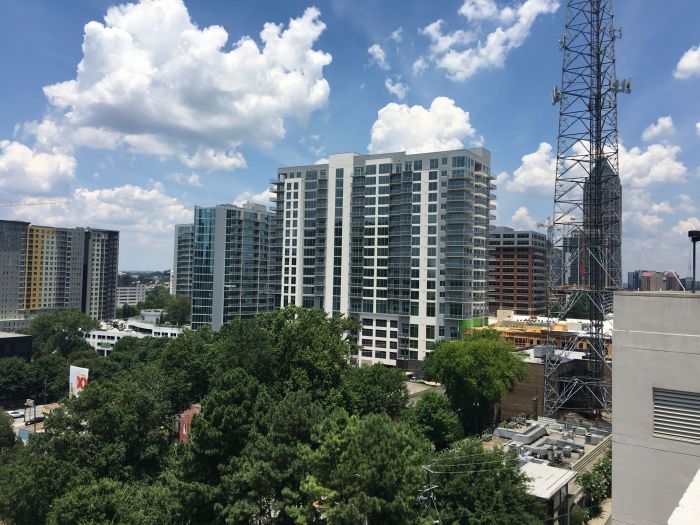 If you were hoping some of that retail space in ALTA Midtown would in fact be retail…..alas…..you just get to eat and drink more and then work it off!! No shopping, so we will keep you headed to Atlantic Station or Lenox Mall.
The prominent space at the corner of West Peachtree and Peachtree Place will be anchored by Babalu Tacos & Tapas. The restaurant is its first Georgia location with some 5,200 sq. ft. including a 3,100 square foot outdoor dining area. (Shreek!) Plans call for a 2017 opening.
Dancing Goats Coffee Bar will open its third location on Peachtree Place in 2,200 square feet.  Known for single origin coffees roasted right here in Atlanta and local pastries, this is sure to be a hit…since Starbucks at Barnes and Noble (a.k.a. Georgia Tech) is a couple blocks!
Molana, a Persian concept (and a first) will have a full service bar and restaurant in 3,200 sq. ft on West Peachtree.
WhichWich Superior Sandwiches, where you design your own sandwich will be in 1,700 sq. ft.
And once you have ate and drank you way around the building, you can head to Solidcore, a high-intensity, low-impact workout. They will occupy 2,049 sq.ft, alos on West Peachtree.
It certainly will bring some activity to what once was an empty parking lot…..remember this?