Dear Potential Atlanta Home Buyer,
Are You Considering Relocating to Atlanta, Georgia?
Atlanta is a wonderful city, filled with everything a big city offers, as well as all kinds of hidden gems. It's a pretty cool place to live. I mean I've been here for 21 years!!! I'm originally from Montana (yes, they let a select few of us out each year!) but have lived in New Orleans, LA, Myrtle Beach, SC, Miami, FL, and was in Atlanta for about 1.5 years, then went to New York and came back to Atlanta. I've been here ever since. (All of those moves were compliments of my years in the Hospitality industry with Hilton Hotels and Nikko Hotels.)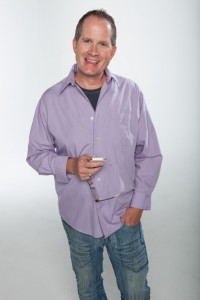 If you are considering relocating to Metro Atlanta, I would love the opportunity to help you find the right place to call home. But I'm a little bit different than most real estate agents in how I help my clients, and thought it might be better if I told you right up front, how I work.
Even before I started selling real estate, I loved Midtown Atlanta. I started in 2004, so many of the condominium buildings I'm familiar with did not even exist when I started selling. I've taken my love of Midtown Atlanta, and my knowledge about the neighborhood and have sold most of my real estate during this past 11 years in Midtown and the surrounding neighborhoods. What does this mean to you as a home buyer if you want to live in say, Cobb or Cherokee County? I'm not going to be the agent who knows that market the best. And that's actually a good thing as I see it. I don't believe you can know every neighborhood, or every county in Metro Atlanta. Shoot, the metro Atlanta area is now 15-20 counties, depending on who you ask. Can you even imagine how one person could know all that?
So, I choose to focus on Intown neighborhoods basically from I-20 North to I-285. And THAT is still a huge area! But how is this a good thing for you? You will see MyMidtownMojo.com and Thomas Ramon Realty are affiliated with Palmer House Properties. When I joined the brokerage in 2010, we had about 300 agents. We now have over 1300 agents throughout the Metro Atlanta area. So, if you want to look for a home in a part of Atlanta I don't feel I can give you the best service, I'll find you an agent that I KNOW and TRUST to help you in the area of Atlanta where you want to live. And that is how I approach real estate.
I've helped buyers and sellers with single family homes, condos, lofts and townhomes. Both resale and new construction.
I've never had a complaint filed with the Georgia Real Estate Commission. I've never been involved in a mediation or a lawsuit since I've been selling real estate. Not every agent can say that.
I'm known amongst my peers and clients as a detailed, professional individual that works to make sure everyone knows what is happening every step of the way. And while it is my business and my livelihood to sell real estate, I won't hesitate to talk you out of purchasing a particular condo or home, or not accept an offer on your home if it's going to be a bad decision for you.
I've worked with everyone from first-time home buyers, to people downsizing to actors purchasing homes here in Atlanta because of our ever growing film and television industry! So, I've had many challenges, and I've never had a client say they would never work with me again!
Remember all those cities I listed above? I did a corporate relocation five times in my years in the hotel industry. I remember moving to Atlanta, and not knowing where the dry cleaners, or grocery store, or local watering hole was. It was a learning experience every time! So I know just how it feels!
If you've moved in the past, and had an agent experience that did not "sit well with you," I want to change that experience for you! You will find I take the time to ask important questions. Learn about you, your lifestyle, your needs and wants in a neighborhood, or building and where you will be working. I never want you coming home at night, thinking, "Why did I buy here."
I want to work for you…and with you to help you find the right new home here in Atlanta, or certainly the right agent to help you if it's an area I don't know! I hope you will Call me 770.713.1505 (my cell phone is never far away from me!) Click (You will find contact forms all around this site, or even email me at Thom@MyMidtownMojo.com, or Text me!
I'm confident you won't be disappointed! In fact, you might just have a new friend once you are settled here!