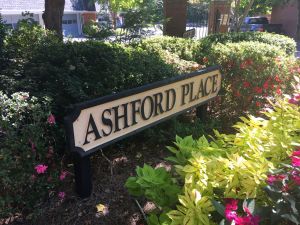 Tucked away off Ashford Dunwoody Road and W. Nancy Creek Drive….you will find Ashford Place Townhomes Brookhaven. Built in 1974, these homes have much to offer…and much to think about!
Ashford Place Townhomes Brookhaven
Ashford Place Townhomes Brookhaven are centrally located to the Perimeter Mall business area and access to I-285. Heading South on Ashford Dunwoody Road will take you to Chamblee, and Buckhead, or access onto I-85 into Downtown Atlanta.
This intimate community of just 30 homes offers a community pool. Due to the age of the community, home buyers may find these homes will need extensive updates, if they have not been done by a previous owner. But the large floor plans offer lots of opportunity.
Montgomery Elementary, Chamblee Middle and Chamblee Charter High School serve the Ashford Place Townhomes Brookhaven community.
As you can see from this MLS map, the community owns a large section of land, but it does not appear to have any trails or such in this area. However, you are a short drive or walk from Blackburn Park.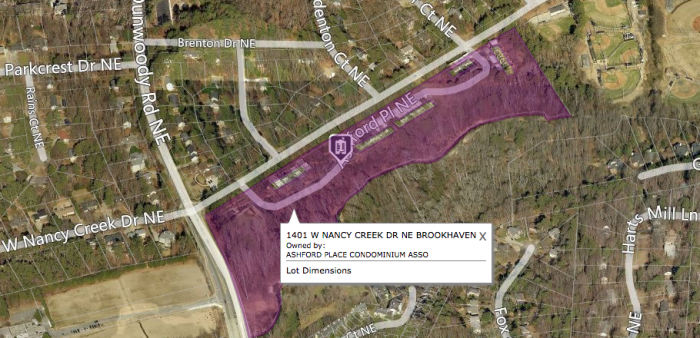 Homes at Ashford Place Townhomes Brookhaven don't appear on the market very often. The spacious townhome floor plans offer a terrace level as well as an upper level bedroom area, and average around 2,200 square feet.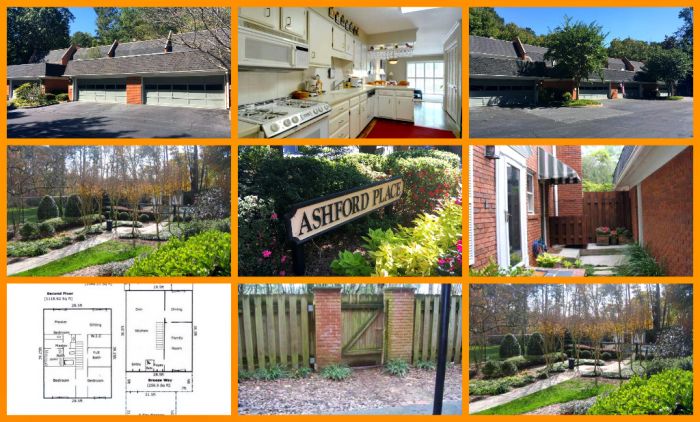 Please note: if a red box appears below in place of any homes For Sale at Ashford Place Townhomes, it simply means there are NO homes listed For Sale!  Also be certain to check the status of each listing as it may already be Under Contract or SOLD! ( Some listings may appear that are not located in THIS community as they are from another community with the same name!)If you are interested in buying a home in Ashford Place, please contact us at 770.713.1505. We can set up a New Listing Alert to notify you as soon as a home comes on the market! 
Sorry, but we couldn't find any results in the MLS that match the specified search criteria.