See on Scoop.it – Georgia Tech News Events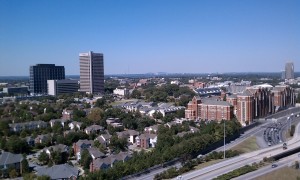 Thom Abbott's insight:
What a great, "feel good" story about Atlanta and the college experience of Midtown Atlanta and Georgia Tech. I remember the same feelings when I transferred from Montana State University to the University of Houston. Going for a "college town" of 15,000 to a city of what…..500,000 or whatever it was back then! I still miss that city today!
It was still dark outside when the plane landed. I was groggy and barely awake after flying through multiple time zones on a 24-hour flight from Singapore to Atlanta.
For a brief moment, Atlanta's Hartsfield-jackson International Airport was a scary and confusing place. It took me a couple of minutes to gather my thoughts and figure out that you needed to take a tram to baggage claim.
It was from there that I dragged my two huge bags, in search of way that I could make it safely onto campus. Long story short, it was the most expensive cab fare I've ever had.
See on nique.net