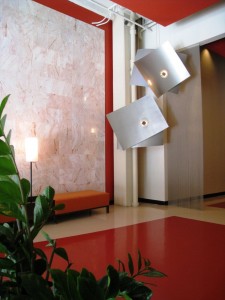 What is that saying, "Variety is the spice of life?" That is also true when it come to looking for Atlanta Condos For Sale. First there are numerous areas in the City of Atlanta where you can find condo living. Then there are all types of buildings. Each has its own character and it may, or may not, fit your lifestyle or your design tastes. 805 Peachtree is certainly a unique living opportunity in Midtown Atlanta.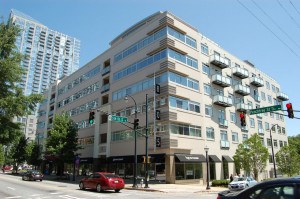 Located at (well you guessed it) 805 Peachtree Street in Midtown, the more specific location of the building is at the corner of 5th and Peachtree Streets. (WHAT?  Yeah…don't get me started on building numbering in Midtown…or anywhere in Atlanta!)
With 120 homes and 30 different floor plans,  805 Peachtree is considered a boutique condo building. But you will be amazed at the variety of floor plans this building has to offer. Known originally as the Social Security Administration building (it was the largest tenant) and built in the mid 20th Century, The Cartel Group transformed this building in the 1990's to what it is today.
Touches of South Beach's Art Deco neighborhood and Bauhaus modernist architecture come to mind when you see the interior and amenities area of this building. The design allowed for only 1 of each floor plan per floor, adding to the distinctive design of the homes and their interiors. This is cool, since it is not uncommon to have the same floor plan repeated on a floor.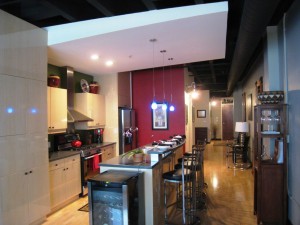 Unless remodeled since the building opened, all homes at 805 Peachtree feature sleek kitchens with SieMatic cabinetry and Corian counters. Select homes have balconies and doors that open to skyline or pool views.
805 Peachtree has completed an extensive renovation of their pool area, and you'll feel just like you are at a South Beach resort as you escape the Atlanta summer heat and humidity. Additionally, a very well equipped fitness center will keep you in shape when you are not walking to Piedmont Park or one of the many restaurants close by.
805 Peachtree. An oasis-styled living environment in the heart of Midtown Atlanta and the Midtown Mile.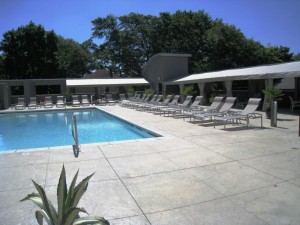 %%ds_Results|{"SearchSetupID":"30","directive.ResultsPerPage":"10","directive.SortOrders[0].Column":"DateAdded","directive.SortOrders[0].Direction":"DESC","query.BathsMax":"","query.BathsMin":"","query.BedsMax":"","query.BedsMin":"","query.Cities":"","query.Communities":"","query.Counties":"","query.DaysOnMarketMax":"","query.DaysOnMarketMin":"","query.ForceUsePropertySearchConstraints":"true","query.ImprovedSqFtMax":"","query.ImprovedSqFtMin":"","query.LinkID":"274123","query.ListingStatuses":3,"query.LotSqFtMax":"","query.LotSqFtMin":"","query.PriceMax":"","query.PriceMin":"","query.SearchSetupID":"30","query.TractIdentifiers":"","query.YearBuiltMax":"","query.YearBuiltMin":"","query.ZipCodes":"","requester.AccountID":"11305","requester.ApplicationProfile":"WordPressIdxModule","requester.ApplicationVersion":"6.2.2","requester.ClientIpAddress":"51.222.253.9","requester.ClientUserAgent":"Mozilla\/5.0 (compatible; AhrefsBot\/7.0; +http:\/\/ahrefs.com\/robot\/)","requester.PaginationUseActivationPath":"true","requester.PluginVersion":"3.17.1","requester.RequesterUri":"https:\/\/www.mymidtownmojo.com","requester.SearchSetupID":"30","requester.UtcRequestDate":"2023-09-27T17:56:47+00:00","responseDirective.IncludeLinkMetadata":"true","responseDirective.IncludeMetadata":"true","responseDirective.ListTabAlignment":"Left","responseDirective.ShortcodeResultsView":"","responseDirective.ShowLargerPhotos":"true","responseDirective.ViewNameSuffix":"shortcode","requester.Signature":"a71a06c47d13aee687669d2b6c768cfa8ecf1f8a"}|ds_end%%