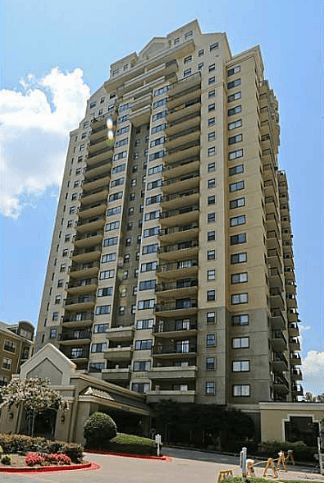 There are not many high-rise condominium options when you get outside of Midtown or Buckhead. Most of your condominium construction ends up being of the mid-rise variety, meaning 5-8 stories. But if you are looking to be in the Perimeter area, and want high-rise living, then Park Towers Sandy Springs is an option!
Atlanta Condos For Sale | Park Towers Sandy Springs
Park Towers Sandy Springs was formerly a high rise apartment building that caught the conversion wave of the late 1990's and was converted to condominiums in 1999. 1 and 2 bedroom homes are found in the 24-story building.
Amenities include a swimming pool with hot tub, 24 hour Concierge, covered parking, tennis courts and fitness center.
The building is convenient to all that is the Perimeter area. Hammond Drive will take you directly to Perimeter Mall and you have additional access from Ashford Dunwoody and Peachtree Dunwoody Roads.
If you are looking for high-rise living in the Perimeter area of Atlanta, let's take a look at Park Towers Sandy Springs!