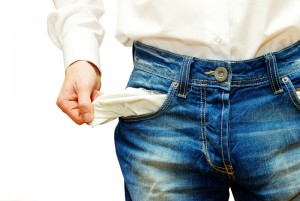 Everyone wants top dollar when they sell their home or condo. Every little bit the price is lowered comes right out of your pocket….I get that as your real estate agent. But when we sit down during our listing consultation and talk price, there is something to be said when we overprice your home. There ARE consequences for our actions!
Atlanta Condos For Sale | Consequences of Overpricing
When a buyer contacts me about buying an Atlanta Condo For Sale, most likely they have already spent weeks, if not months looking on-line and doing comparison shopping. Many times, they even come to me with a list of condos they have identified they want to see. So, if your condo is priced at $365,000, and is should of been priced at $350,000, you probably lost that buyer. NOT good!
But here are some other results of being overpriced:
Overpriced properties become "stale" during those crucial first weeks on the market. Reducing the price later may not ignite the market interest in your home.
Overpriced properties won't be shown to the prospective Buyer. Take the example above. If the Buyer's agent has a buyer pre-approved for $350,000, they most likely  hopefully won't be trying to squeeze their Buyer into a home they are not qualified to purchase.
Overpriced properties just help sell everything else. Yep, pretty much.
Overpriced = longer time on the market.
The longer a property is on the market, the lower the offer may be. "You've been on the market a long time Mr./Ms. Seller…you must be desperate now to sell. Here's our low offer."
Last, but not least…..the appraisal! Ultimately, the house or condo has to appraise if the buyer is getting a mortgage.
If your home or condo is priced right, is should sell quickly. This is not a bad thing!!! Many sellers think that a quick offer and sale on their home means they should have asked for MORE! NO! It sold quickly because we priced it RIGHT! 
If you are looking to sell your Intown Atlanta home or condominium, I'm here to help!