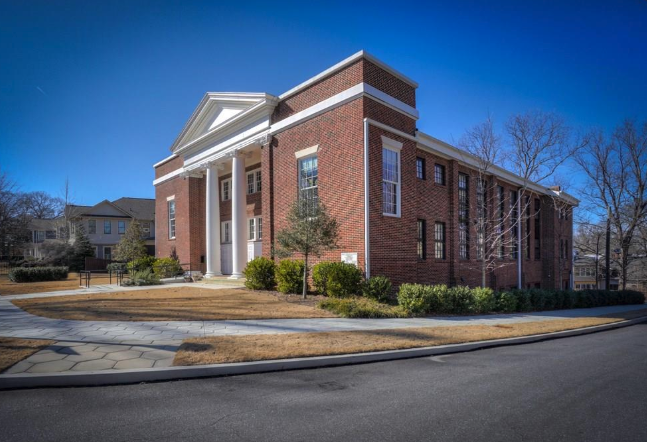 Update – April 2019 —
Lizzie Chapel Flats sold all homes (6 of them) at prices ranging from $629,900 to $749,900. Unit 201, which originally sold for the $749,900 price was on the market in 2018 for $840,000 but there were no takers, and the home was taken off the market. Considering they were to originally spend around $935,000 to create the new units, there was a nice return on the investment!
Looks like another small, but unique condo option will be appearing on the Atlanta condo market in the near future!
What Now Atlanta reported that plans have been filed for the Lizzie Chapel Baptist Church in Inman Park.
Atlanta Condos For Sale |Lizzie Chapel Flats Inman Park
Karios Development will convert the historic church into 6 individual condominiums. "Located in one of intown Atlanta's most popular neighborhoods, Lizzie Chapel Flats is a restoration and renovation project converting an historic church into six distinctive condominiums," according to Kairos' website.
The story reports that some $935,000 will be spent to build out the 6 homes, at roughly 2500 square feet each.
There is a web site for the development -minus any information about the development at LizzieChapelFlats.com
The location will be an awesome one…easy walking distance to the newly opened Krog Street Market as well as the Atlanta Beltline.