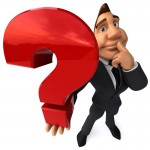 A question I'm asked almost daily…."Is it a good time to sell?" When Should I Sell?"
Sometimes this can be a more personal question, and other times, a more financial question.
Atlanta Condos For Sale | When Should I Sell?
Personal– time to downsize, a change of scenery or other life changing event might meant it's time to sell.
Financial — maybe you bought at the height of the market and your value was down and you could NOT sell, but now the prices are such that you can. A job change could mean more money or less money to make your mortgage payment.
There are numerous reasons to sell. But don't try to make that decision on your own. Let me help.