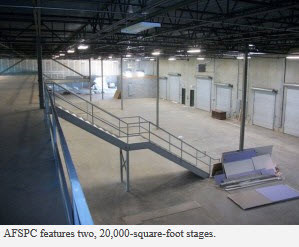 Via Scoop.it – Georgia Film & TV
A continued sign of the ever increasing Georgia Film and TV industry in the Atlanta area! This is good news for the economy of Atlanta…well sort of! This facility is located some 24 MILES from Atlanta in Paulding County. This is actually a new facility that was constructed as part of Paulding County's drive for economic development. Other productions that film in the Atlanta area like  Vampire Diaries in Decatur, and Drop Dead Diva film in unused  warehoue space and an airport hanger respectively.
The map below will give you an idea of how far out this facility is located, and NOT next to any major freeways. If you are ever working as an actor or an extra at this facility with a 7am call time, you will be up at 3am to get there on time! Nonetheless, another sign of Georgia Film and TV growing!
(Photo courtesy of Below The Line)