Search Atlanta Homes For Sale in Zip Code 30030 (Decatur Area)
Here you will find Atlanta Homes For Sale in 30030 Zip Code. This area includes Decatur, Oakhurst and Avondale Estates.
Decatur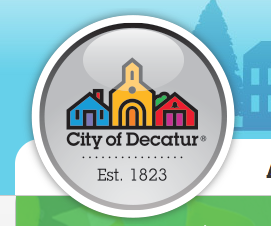 There are lots of cool things about the City of Decatur. From quaint neighborhoods, to the charming and walkable Downtown area to it's location…Decatur is a great place to live.
It is the ONLY city in Dekalb County to have it's own school system! Learn more about them HERE!
Decatur, founded in 1822, is a city in, and county seat of, DeKalb County, Georgia. With a population of 20,148 in the 2013 census, the city is sometimes assumed to be larger since multiple zip codes in unincorporated DeKalb County bear the Decatur name. It is an intown suburb of Atlanta and part of the Atlanta Metropolitan Area, and its public transportation is served by three MARTA rail stations.
Decatur's official motto is "A city of homes, schools and places of worship."
The Downtown area around the Court House is filled with quaint shops and great restaurants and pubs. There are several condominium buildings in the downtown area for those looking for a more carefree lifestyle. But the neighborhoods offer a variety of single-family homes, and newer townhome developments. You can learn more about the City of Decatur on their website.
Avondale Estates
A small city, adjacent to Decatur, is Avondale Estates. The mostly Tudor-style downtown area of Avondale Estates, known as the commercial district, is home to a variety of businesses including antique and consignment stores. Pizza, Mexican fare, southern comfort food, a soda fountain/diner and Chicago style hot dogs are some of the restaurant fare options within the city limits. The city is the location of the first Waffle House, which opened its doors Labor Day weekend of 1955. Waffle House operates a museum at the original location today, and a separate restaurant elsewhere in the city.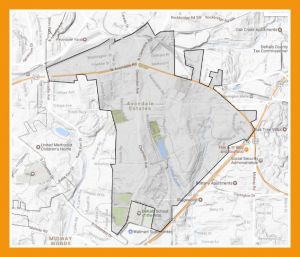 %%ds_Results|{"SearchSetupID":"30","directive.ResultsPerPage":"5","directive.SortOrders[0].Column":"Price","directive.SortOrders[0].Direction":"DESC","query.BathsMax":"","query.BathsMin":"","query.BedsMax":"","query.BedsMin":"","query.Cities":"","query.Communities":"","query.Counties":"","query.DaysOnMarketMax":"","query.DaysOnMarketMin":"","query.ImprovedSqFtMax":"","query.ImprovedSqFtMin":"","query.ListingStatuses":3,"query.LotSqFtMax":"","query.LotSqFtMin":"","query.PriceMax":"","query.PriceMin":"","query.SearchSetupID":"30","query.TractIdentifiers":"","query.YearBuiltMax":"","query.YearBuiltMin":"","query.ZipCodes":"30030","requester.AccountID":"11305","requester.ApplicationProfile":"WordPressIdxModule","requester.ApplicationVersion":"6.2.2","requester.ClientIpAddress":"185.191.171.16","requester.ClientUserAgent":"Mozilla\/5.0 (compatible; SemrushBot\/7~bl; +http:\/\/www.semrush.com\/bot.html)","requester.PaginationUseActivationPath":"true","requester.PluginVersion":"3.17.1","requester.RequesterUri":"https:\/\/www.mymidtownmojo.com","requester.SearchSetupID":"30","requester.UtcRequestDate":"2023-09-29T19:40:44+00:00","responseDirective.IncludeLinkMetadata":"true","responseDirective.IncludeMetadata":"true","responseDirective.ListTabAlignment":"Left","responseDirective.ShortcodeResultsView":"","responseDirective.ShowLargerPhotos":"false","responseDirective.ViewNameSuffix":"shortcode","requester.Signature":"ef7d8a15cfb9289a18f50ce1937dd4fe49af7edc"}|ds_end%%