Search Atlanta Homes For Sale in the 30092 Zip Code (Norcross Area)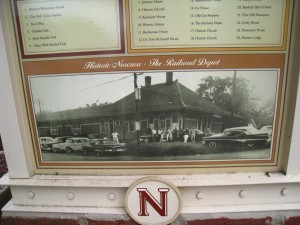 The mid 1830's saw the first rail tracks laid in Georgia. During the years of post-Civil War Reconstruction, those rail tracks lead to the creation of more towns.  Norcross was incorporated in 1870, a year after Atlanta entrepreneur J.J. Thrasher purchased 250 acres along the proposed Richmond Danville lines. Norcross was named for the fourth mayor of Atlanta, Jonathan Norcross who was a good friend and fellow entrepreneur of J.J.
Believe it or not, the town of Norcross grew to become known as "Atlanta's Favorite Summer Resort", a destination for Atlantans who rode the train north to escape the hot dry summer conditions of the city. Here, they could enjoy lakeside camping, or stay at one of the town's three luxury hotels. Today, the downtown area has been preserved with shops and restaurants, and the surrounding areas offer a variety of homes for sale and rent. 
 Additional Homes For Sale in Norcross can be found in Zip Code 30071
%%ds_Results|{"SearchSetupID":"30","directive.ResultsPerPage":"10","directive.SortOrders[0].Column":"Price","directive.SortOrders[0].Direction":"DESC","query.BathsMax":"","query.BathsMin":"","query.BedsMax":"","query.BedsMin":"","query.Cities":"","query.Communities":"","query.Counties":"","query.DaysOnMarketMax":"","query.DaysOnMarketMin":"","query.ImprovedSqFtMax":"","query.ImprovedSqFtMin":"","query.ListingStatuses":3,"query.LotSqFtMax":"","query.LotSqFtMin":"","query.PriceMax":"","query.PriceMin":"","query.SearchSetupID":"30","query.TractIdentifiers":"","query.YearBuiltMax":"","query.YearBuiltMin":"","query.ZipCodes":"30092","requester.AccountID":"11305","requester.ApplicationProfile":"WordPressIdxModule","requester.ApplicationVersion":"6.2.2","requester.ClientIpAddress":"52.167.144.180","requester.ClientUserAgent":"Mozilla\/5.0 AppleWebKit\/537.36 (KHTML, like Gecko; compatible; bingbot\/2.0; +http:\/\/www.bing.com\/bingbot.htm) Chrome\/103.0.5060.134 Safari\/537.36","requester.PaginationUseActivationPath":"true","requester.PluginVersion":"3.17.1","requester.RequesterUri":"https:\/\/www.mymidtownmojo.com","requester.SearchSetupID":"30","requester.UtcRequestDate":"2023-09-27T09:26:59+00:00","responseDirective.IncludeLinkMetadata":"true","responseDirective.IncludeMetadata":"true","responseDirective.ListTabAlignment":"Left","responseDirective.ShortcodeResultsView":"","responseDirective.ShowLargerPhotos":"false","responseDirective.ViewNameSuffix":"shortcode","requester.Signature":"6203bc5ca1c05e5d220da61f15f159eaacb9e9bf"}|ds_end%%