Search Atlanta Homes For Sale in 30307 Zip Code (Inman Park/Candler Park Area)
Here you will find Homes For Sale in 30307 Zip Code which includes the Inman Park and Candler Park areas of Atlanta. Lake Claire also will be in this area, and parts of Edgewood as well. All of these communities are convenient to Emory University and the CDC as well as to Midtown and Downtown Atlanta.
Also in the heart of the 30307 is Little Five Points. This funky, kinda gritty area, has got cool restaurants, theater, shops and killer people watching! You'll find places like Front Page News, Vortex Bar and Grill and the Wrecking Bar Brew Pub. Junkman's Daughter is a shopping experience NOT to be missed!
Here is 10 Things Locals Love About Little Five Points.
You can find a wide variety of living options in this area, from classic 1940's bungalows, to more modern townhomes, and the occasional new build as you can see here!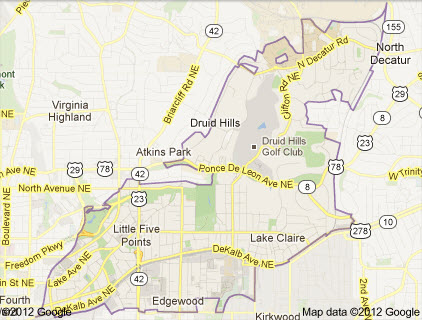 %%ds_Results|{"SearchSetupID":"30","directive.ResultsPerPage":"5","directive.SortOrders[0].Column":"Price","directive.SortOrders[0].Direction":"DESC","query.BathsMax":"","query.BathsMin":"","query.BedsMax":"","query.BedsMin":"","query.Cities":"","query.Communities":"","query.Counties":"","query.DaysOnMarketMax":"","query.DaysOnMarketMin":"","query.ImprovedSqFtMax":"","query.ImprovedSqFtMin":"","query.ListingStatuses":3,"query.LotSqFtMax":"","query.LotSqFtMin":"","query.PriceMax":"","query.PriceMin":"","query.SearchSetupID":"30","query.TractIdentifiers":"","query.YearBuiltMax":"","query.YearBuiltMin":"","query.ZipCodes":"30307","requester.AccountID":"11305","requester.ApplicationProfile":"WordPressIdxModule","requester.ApplicationVersion":"6.2.2","requester.ClientIpAddress":"51.222.253.19","requester.ClientUserAgent":"Mozilla\/5.0 (compatible; AhrefsBot\/7.0; +http:\/\/ahrefs.com\/robot\/)","requester.PaginationUseActivationPath":"true","requester.PluginVersion":"3.17.1","requester.RequesterUri":"https:\/\/www.mymidtownmojo.com","requester.SearchSetupID":"30","requester.UtcRequestDate":"2023-09-25T20:48:03+00:00","responseDirective.IncludeLinkMetadata":"true","responseDirective.IncludeMetadata":"true","responseDirective.ListTabAlignment":"Left","responseDirective.ShortcodeResultsView":"","responseDirective.ShowLargerPhotos":"false","responseDirective.ViewNameSuffix":"shortcode","requester.Signature":"083c092b544a8cdbf480d99b12230bf4e26fec42"}|ds_end%%