STORY UPDATE:
I brought this to you back in February of this year. In a story from 11Alive News, Mayor Kasim Reed was to have attended the ground breaking today (September 27)  at Phipps Plaza. (I missed this story or I would have been there!) LegoLand Discovery Center is sure to be a hit! I wonder if I'm to big to go?
If you've ever shopped Atlanta, you know that the two premiere places to shop are Lenox Square and its neighbor across Peachtree, Phipps Plaza.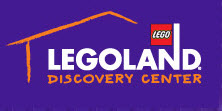 Well, in 2012, Phipps is going to be home to a pretty cool children's attraction…the Atlanta Legoland Discovery Center.
Merlin Entertainments, the London-based company that owns the concept, will build a $12 million, 32,000 sq ft plus attraction on the 3rd floor of the famed Buckhead shopping "destination." (Heavens, you would NEVER call Phipps a "center!)
The Atlanta Journal Constitution quoted William Pate, President of the Atlanta Convention & Visitor Bureau; "Atlanta has become one of the country's most popular family travel destinations, and the new Legoland Discovery Center will provide another great experience for visitors."
The article further describes what the attraction will include:
4D Cinema
Lego Rides ( hmmmm….)
Exhibits?
A visit to the Dallas Legoland site lists rides and attractions such as Lego Factory, Miniland and Lego Racers. (I'm liking the sound of this…)
Atlanta Legoland Discovery Center
So, does Legoland sound like a fit amongst the posh stores like Nordstrom, Gucci and Giorgio Armani? I guess Merlin does. We'll have to wait till 2012 to find out!