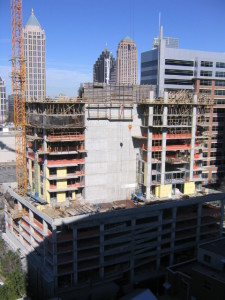 As part of my real estate blogging, I've become quite the photographer.
I certainly don't mean in the professional sense, although I have to say I've got some pretty neat photos of everything from cocktails to condos! It's just fun to take pictures. At last count…I think there was something like 28,000 of them on my hard drive. (Yes, I've wised up to cloud storage, and they are slowly moving there!)
As this post is written, the balcony doors of the condo I'm staying at in Miami Beach are open…and I can hear the sound of the waves rolling in on the beach. I think back to a time, long, long ago when I worked here in Miami Beach. Holy crap! This is NOT the Miami Beach I remember from back then! All of the new construction and condo buildings is truly amazing, and I wish I had pictures of my time back then. (It was pre-digital, let's just say that!)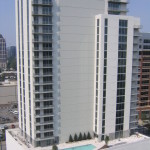 But at least I've got quite a few of the Atlanta Before and After of Atlanta and Midtown as it's "grown up." It's certainly nothing like happened here in Miami Beach, but then again Atlanta is a far cry from the international destination that Miami and Miami Beach have become.
With all the copyright issues with photos, I'm pretty cautious on what I post now days. But a recent article appeared in Curbed Atlanta that has some great Before and After photos. Here is the link to that story. 
And I've shared a couple of my Before and After shots here as well. If you'd like to be a part of Midtown history, let's get you into one of the many living options we have, and you can have your camera ready to capture the changing skyline!