Now you know surveys come in all shapes and sizes. And you can ask questions a variety of ways. But, when it says you are Number 1, well then we must talk about it, right?
Atlanta Ranked Number 1 Moving Destination — Again!
Penske Truck Rental has published their Truck Rental top Moving Destinations list for the past 6 years. The do claim, "our own data, compiled from do-it-yourself moves across the country, mirror the country's migration and areas of growth," says Don Mikes, Senior VP of Rental.

Penske's list is crafted (what a choice word) by analyzing one-way consumer truck rental reservations made via the company website and their 800 number as well as at local company locations. (Does this mean a move across Atlanta counts?0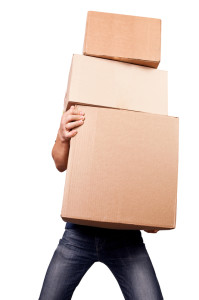 Here is the list! The number in () is the ranking from 2014:
Atlanta (1)
Phoenix (4)
Tampa/Sarasota (2)
Dallas/Fort Worth (3)
Orlando (5)
Denver (7)
Houston (8)
Seattle (6)
Las Vegas (10)
Chicago (9)
Maybe it's these moving folks that are going to fill up all our under construction apartments around Atlanta?
Hmmmm.
But, if you are considering a move to Atlanta, and more permanent roots, give us a call! We'd be happy to help you find just the right neighborhood where you can back that Penske truck up to the door and unload!