Atlanta Real Estate to outperform rest of the United States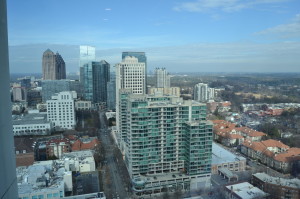 The Atlanta real estate market is brisk and most metrics indicate positive growth. The seller's market continues and Atlanta will likely out-perform the rest of the country in both value growth and unit volume.
The intown market has experienced the greatest appreciation, with many communities seeing more than a 20 percent increase in value since early 2013. Empty-nesters and millennials alike continue to migrate to the intown market to take advantage of the lifestyle benefits that urban density offers … including restaurants, shopping, public transportation, entertainment … and of course the Beltline. The Beltline phenomenon may be the single biggest driver for intown growth outside of the rebound of key intown employment sectors. Professionals are seeking communities that offer a walkable live-work lifestyle and are abandoning expensive commutes. The announcement that NCR will move 3,500 employees into the city only reinforces this trend.
With prices having accelerated to 2007 levels in many intown and Buckhead sub-markets, I think we can expect only moderate value increases in 2015. Inventory has stabilized into the four-month range (six is considered normal) as seller pent-up demand levels off. Clearly, there appears to be a normalizing in the market. Sellers can sell at prices that motivate them and buyers, anxious to lock in — in advance of rising prices — and at low rates, continue to step up.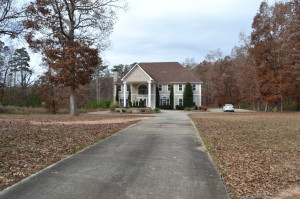 The suburban market was subject to some of the market's worst foreclosure rates and value declines in the recession. The evaporation of foreclosure notices has helped property values rebound. Suburban values are edging close to 2004 levels, according to Case-Shiller. Also, the tide of foreign purchasers continues to be a positive factor for suburban — and to a lesser extent — intown sellers. Anecdotal reports suggest that as many as 20 percent of all suburban purchases are driven by international buyers. This is true at all price points. The Atlanta market continues to be a magnet for inbound international migration as well as foreign investment.
Exurban markets continue to lag, but are showing unit and price growth as well. Only the second home market remains for value hunters. Prices in the North Georgia and North Carolina mountains — as well as the Georgia coast — have not yet approached a full rebound, though anecdotal reports from our brokers are that signs of vibrancy are returning. That said, absorption is still slow in those markets.
New home construction is at a seven-year high. Intown infill building has led the way with players scouting the market for tear-downs. With builder margins in the 20 percent range and so much buyer pent-up demand for new construction product, it's clear that home-building will be a leader in the 2015 market. Of course, leading corporate homebuilders are selling new homes as fast as they can build them in the suburbs.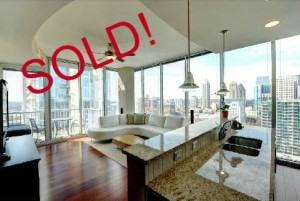 The vibrancy of the intown and Buckhead condo markets continues to surprise. Inventory is at a record low (one to two months) and prices are rising at the rate of 1 percent per month and have been doing so for 24 months. Buckhead uber-luxury projects such as Sovereign and The Ritz-Carlton Residences, which had been sluggish, are now long sold out. The Mandarin Oriental – with unit prices in the $2 million range – only has some 18 homes remaining. The Midtown market's key recession-plagued projects — 1010, Luxe, Viewpoint, and lower Buckhead's The Brookwood — are also long recovered with recession buyers in those projects being rewarded richly in this seller's market. With few or no new condo projects over 100 units on the horizon, lack of inventory will continue to drive price gains. In Midtown, only The Atlantic (some 250 units remain) and The Lowes project (60 units, give or take) are scheduled to release new inventory in 2015. Alta, a Wood Partners proposed 250-unit project on Piedmont Park, has yet to confirm whether its units will be built for sale or lease.
Interest rates continue to remain at historical record lows and lending requirements appear to be softening. Good or bad, Fannie Mae and Freddie Mac have just unveiled new mortgage programs that will allow qualified homebuyers to put down as little as three percent and President Obama has announced reductions in private mortgage insurance (PMI) rates. This should aid first-time buyers, buttressing the foundation of the marketplace, and allow trade-up buyers to migrate through the cycle.
In short, 2015 looks to be a fine year to be in the residential real estate business whether you're a broker, a builder, a lender, a closing agent … or a buyer or seller.
Kevin L. Palmer is the CEO and founder of PalmerHouse Properties, a residential and commercial real estate agency. Prior to founding PalmerHouse Properties in 2006, Palmer spent 25 years in the financial services industry within Atlanta
Thomas Ramon Realty is affiliated with Palmer House Properties. MyMidtownMojo.com is owned by Thom Abbott.