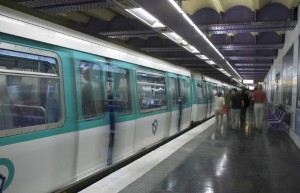 I've been watching this process with great interest. The Atlanta Regional Transporation Project List appeared on the front page of the Atlanta Journal-Constitution. The paper featured a week long series about the region and our dire need for a comprehensive transportation plan for the Metro Atlanta area. The city is far behind cities like Denver, Houston and Charlotte and could "choke" on its own growth if solutions are not found for the growing traffic problems we face.
The group consists of five mayors and county commissioners from across the Atlanta region, and agreed to a history making list of $6.14 billion list of of transportation projects. These projects would be paid for by a new 1 percent sales tax which voters will vote on next year.
The Atlanta Regional Transportation List:
Atlanta- Beltline, likely streetcars, consisting of several sections $602 million
Cherokee- Widening GA 140 (Hickory Flat Highway) $190 million
Clayton County- Turning Tara Boulevard into a "super arterial," $130 million
Cobb County- Atlanta (Midtown) to Cumberland Mall area, possible light rail, $856.5 million
DeKalb County- Clifton Corridor MARTA route to Emory University, $700 million
Douglas County- Widening Lee Road/South Sweetwater Road from I-20 West to U.S. 78, $18.9 million
Fayette County- Widening GA 85 from Bernhard Road to Grady Avenue, $24million
Fulton County- Improvements for the interchange of I-285 at GA 400, $450 million
Gwinnett County- Sugarloaf Parkway Extension from GA 316 to GA 20 (Buford Drive) $296 million
Henry County – Widening North McDonough Road from Bill Gardner Parkway to Racetrack Road, $48 million
Rockdale County- Widening and improvements for Sigman Road from Lester Road to Dogwood Connector, $30 million
The challenge here lies in getting the REGION to understand we need to make improvements, and that this list is trying to "spread the wealth" around so that projects are not focused in any one specific part of the Metro Atlanta area. Most people can read this list and know what project might impact their commute the most, yet other people will have no earthly idea where Sigman Road or Tara Blvd may be.
Now will come the marketing and sales part to get the voters to understand the impact of approving, or more importantly, NOT approving these projects and the sales tax that will fund them.
2012 is going to be a very important year all the way around.