There is a long list of things to like or love about living in Atlanta. And the weather ranks right up there. You could say that Atlanta is a city for all seasons, since we do have all four of them…Winter, Spring, Summer and Fall. Now, live here for awhile and you might find (or agree) that some of them are longer or shorter than others. Indeed.
Atlanta Relocation Guide | What Is the Weather Like In Atlanta?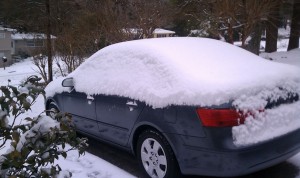 Winter …. This season is supposedly from December to February. How do you define Winter in Atlanta? When the temps get to freezing? Then it can start in November! And the end of Winter is no different. It can run into March, and our last date for a frost is always the 2nd week or so of April. So, for those wanting to get crazy planting flowers and such….you just have to hold on till that frost window is gone. But you can have many days that are in the 60's for a high and only 40's for a low.
Does Atlanta get snow? Yes we do. Sometimes a little. Sometimes a lot. And it does not take much snow in Atlanta to make the city freak out and shut down. But that is because it is often in the form of freezing rain, followed by snow, or the other way around. And in a city with hills and few snow plows, it does become a challenge to get around. If snow is in the forecast, you just plan ahead for groceries, have your car gassed up (not that you will be driving anywhere..I just know that from growing up in Montana!) and plan to work from home for a day or two. If you have an employer that insists you get to work, you might want to have a talk with them.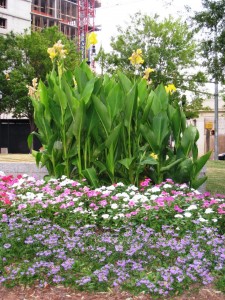 Spring… This season is supposedly from March to May. You know Spring is in the air, when you see yellow clouds and yellow dust covering everything. This, my friend is pollen. And he may not be your friend if you have allergies! But, it is a small price to pay for the beautiful, wooded canopy that covers the city!! Spring temps are in the 70's and maybe 80's….but it is this season that just one day changes and …BAM!!! It's hot and it's….
Summer… Anyone who has ever spent time in Atlanta during the Summer, knows how Atlanta was nicknamed "Hotlanta!" And this is one reason we stress to condo buyers that your building have a pool. You WILL thank me later! One advantage is Atlanta is less than 2 hours from the North Georgia Mountains…where the temp is always much cooler. And you will find lakes all around Atlanta, both almost in the city (Lake Lanier and Lake Allatoona) and in the mountains, and central Georgia, like Lake Oconee and Lake Sinclair. If you can afford to have a second home, a lake or mountain cabin is awesome…and you are sure to have lots of friends!
Fall… from September to late November is simply breathtaking. You can take a drive to the mountains to catch Fall colors, but you really only have to drive through any neighborhood and you will catch vibrant colors everywhere!! The temperatures moderate and make outdoor activities very enjoyable.
As you can see, Atlanta has the joy of enjoying all the seasons, our Winter not being as harsh as being up North, but not having constant warm weather you may find in Florida. It really is a great part of living in Atlanta!