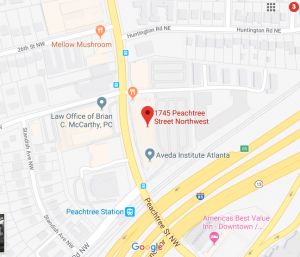 Fullstory, a rapidly growing Atlanta software company is going to double its workforce, and move their Atlanta headquarters from Armour Yards.
Atlanta software company FullStory moves to Brookwood
Last year, FullStory raised some $15M to move forward on an aggressive R&D expansion that was projected to add up to 120 new jobs.
FullStory will now build out and lease a 49,200 sq.ft. headquarters in the space that was formerly the Brookwood Kroger. It's currently occupied by the retailer, Sam Flax. Located at 1745 Peachtree Street, the location will offer employees that want the urban lifestyle to choose from Buckhead to the North or Midtown to the South. Condominium buildings like Viewpoint Midtown or 1010 Midtown are just a couple of the options available in Midtown Atlanta. Meanwhile, in Buckhead, FullStory employees could look at places like Cosmopolitan or Eclipse.
Transit options are a bit far for the location, but one could take MARTA to the Arts Center Station (if coming from the North) and Uber or Lyft back to the offices. But based on the location, there will most likely be ample parking to have employees in their own cars.
The building itself, will be redesigned by the architect, Plexus r+d and will be a blend of the open spaces, but will have "nooks and crannies where employees can squirrel away and focus," Bruce Johnson, co-founder and Chief Operating Officer told the Atlanta Business Chronicle.
FullStory currently employs about 100 people in their current location at Armour Yards.
As new employees come on board, MyMidtownMojo and Thomas Ramon Realty are here to help them find a new home in Midtown, Buckhead or beyond! Contact us using the form below and we can talk about what you are looking for in your Atlanta home!