Atlanta Spring Festival Guide – May 2013 | Festivals in North Georgia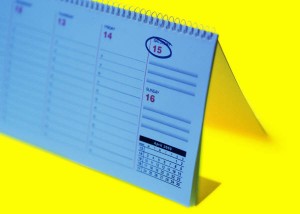 Indeed, if you are a festival attendee-type of person, you have got your work cut out for you in May in the Atlanta and North Georgia area. I was reading a couple different magazines to use as a source for this article, and I even found a post I wrote for 2012…and many of those festivals are options as well as some we did not list before. So, get out your calendar and get ready to schedule a busy, busy month!
NOTE: The date and title of the festival or event will be a link to that particular website with more information
Between the rides on the Midway and many other activities…it's hard to even list all that goes on at this 4 day event. Just check out the website! Macon is about a 1.5-2 hour drive South of Atlanta.
The LARGEST Shrine Circus and Fair in North America returns for its 71st year! The Tarzan Zerbini Circus features new acts, including a Bit Cat Extravaganza! The Myers International Midway adds to the fun with new attractions and amusement rides. Be sure to get your full of fair food….corn dogs, funnel cakes and cotton candy! Admission is $10 for adults and $6 for children ages 6-11. FREE for children 36″ and under!
Dawson County Art Council invites you to the "ART in the Garden."  This long-standing tradition in Dawson County for nearly 13 years is geared to be the best event to date.
The smooth sound of Lanier Jazz plays under the tent on Saturday May 4th
The "Sawnee Band" of 60 members soothes the soul on May 5th
The Dawson Chorale performs Friday night prior to the event to spur interest
Other groups are being booked from bluegrass to rock
For the Classic Car enthusiasts there will be a car show as well.
This festival is FREE and is Saturday from 10am-6pm and Sunday from Noon-5pm. The festivities kick off with the Annual Snellville Days Parade starting at Wisteria Village (K-Mart Shopping Center) at 10:00 a.m with GRAND MARSHAL, LOUIS WILLIAMS OF THE ATLANTA HAWKS. Then join us at the park for over 150 craft, food, sponsor, and civic vendors. We will have a kid's field running all day both days and continuous live entertainment both days.
The 7th annual Fiesta Atlanta will take place at Centennial Olympic Park in the heart of Atlanta. Fiesta Atlanta is Atlanta's premier Hispanic outdoor festival and the largest Cinco de Mayo celebration in the Southeast.
Fiesta Atlanta features a daylong celebration of Latino culture and heritage, featuring continuous live musical performances on 2 stages by international, national and local recording artists. Mariachi music, Mexican folk dancing, a 5K race, youth soccer clinics and sponsor displays with free product samples, arts and crafts and authentic international foods make Fiesta Atlanta a true multicultural celebration.
Taste of Alpharetta has been an annual tradition for some 23 years now. Attendees can dine at some 50 restaurants in Downtown Alpharetta in ONE night! Sample delicious appetizers, entrees and desserts from the best menus!  Admission is FREE, but food tickest will cost $.50 each. Samples will range in price from $1.00 to $3.00 per sample. There is also a Fun Zone, Music Stage and Culinary Stage.
11th Annual event celebrates the historic and eclectic In-town neighborhood of Kirkwood. The family friendly festival offers a 5K run, juried Artist Market, live music and the Tour of Homes. The Festival, from 10am – 7pm on Saturday includes a Street Market  and Children's area.
Atlanta Beer Festivals hosts the 2nd Annual Hogs and Hops Atlanta from 6pm-10pm at the SweetWater Brewery. Tickets are $40 until May 2nd, then $45 and $55 the day of the event. Ticket prices include all food and SweetWater beer samples. BBQ will be provided by D.B.A. Barbecue, Moes's Original BBQ, Fox Brothers BBQ and S&J's Wooddfire Pizza. Live Music by Bedhead.
Established in 2005, this festival's proceeds go to the Barefoot Arts Education Scholarship Fund.  Each scholarships go to area fine arts students.  In 2012 Arts Education Scholarship Fund provided $7,500 in scholarships awards and $6,000 in artist awards. There will be student exhibits, live music and a Wine Tasting on Saturday! YUM!
This one's just a hop and a skip from Midtown Atlanta! Now in it's 4th year, this two-day outdoor event has an emphasis on visual arts. There will be some 175 artists and artisans, live music, children's area and local food and beverage. Admission is FREE. Festival hours are Saturday, 10am – 6pm and Sunday 11am – 6pm. Last years attendance was reported at 25,000 so this may be a less crowded event to attend, and certainly close to Midtown Atlanta.
It looks like the weekend of May 18-19 will give you a chance to catch your breath and get ready for the next round….
Sample over 150 craft beers from across the globe and also visit the shops and restaurants of East Atlanta Village. All proceeds from the event benefit community projects. Hours are 1-6pm on Saturday.
Another easy to get to event from Midtown. Hope MARTA to the Five Points Station and then the West Line to Downtown Decatur..and there you are!  Friday evening starts off with an ArtWalk all around Decatur and continues with a new dance festival,  musicians all day long on the community bandstand, juried artists market and I suspect food will be everywhere…there are lots of great restaurants in Downtown Decatur.
This one is just an elevator ride and a few blocks walk to Midtown Atlanta's "Back yard" … Piedmont Park! For 36 years, the Jazz Festival gives you a wide spectrum of styles from traditional jazz to Latin jazz and swing to hip-hop and R&B. There will be booths featuring art, clothing and jewerly; food vendors ranging from BBQ to Caribbean and burgers; and a family-friendly KidZone. National and International artists will perform for THREE days! Admission to the Festival is…..FREE
NOTE: Parking for Midtown Festivals can be a challenge. Save yourself the hassle and a possible parking ticket and take MARTA! 
I'm not sure what you say about this event. The organizers went to the Aspen Food and Wine event and said we needed one in Atlanta…and boy do we have it! This event has relocated a bit in Midtown to the area of 10th and 11th Streets between West Peachtree and Peachtree Streets. See The Map Here!  This is not an event for those with an empty wallet….Day Passes are $185
And last, but not least, an AWESOME event to venture out of Atlanta for….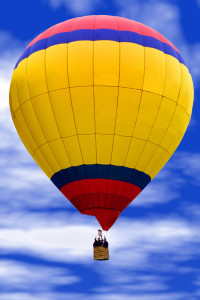 The South's oldest balloon event and the United States' only long distance hot air balloon race will begin (weather permitting) with a mass ascension of  30 bright and colorful hot air balloons, in North Georgia's Alpine Village – Helen.   Race competitors and local flyers will take to the sky at 7:00 am, Thursday, May 30, 2013.  If the weather conditions are too windy or storms are forecast, the take off will be postponed until conditions are acceptable. Check out their Facebook Page HERE!
The people of Helen believe that Helen, Georgia is the center of their world and in Columbus' day the Atlantic Ocean was the "edge of the Earth".  Thus, Pete Hodkinson came up with the concept for the Helen to the Atlantic Balloon Race.  The race begins in Helen and the finish line is I-95 (anywhere between Maine and Miami).  The shortest distance is 225 miles and the race usually takes two days.  It has been done in one day, while some races have taken as many as four days.  Six to ten balloons will be competing in the cross country race.
And of course, the Village of Helen is an experience as well!