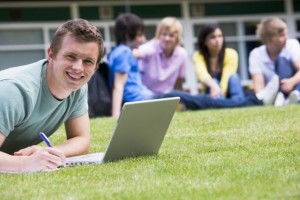 "For a city this size that's called itself the most connected city in the Southeast, we want to be the leaders of that,"said Interim Chief Information Officer Michael Dogan. "It's expected you'll be able to work, play, and enjoy whenever you are." Dogan was quoted in an article in Creative Loafing.
Atlanta to install free WiFi in Piedmont and Grant Parks
Piedmont Park's installation is expected to cost "several hundred thousand dollars" to build the necessary infrastructure. Once in place,  there would be additional maintenance costs once the WiFi up and running. While the city hasn't nailed down a final timeline, Dogan thinks some level of WiFi can be expected within the next six months. And yes, the WiFi will be free, in some capacity.
Additionally, the City of Atlanta is talking with Central Atlanta Progress, Midtown Alliance, and Buckhead Community Improvement District about bringing free WiFi to those business districts. Nothing definite with this proposal…more like it's under consideration.
I would only say that when using a free network like this, you do open yourself and your computer up to hackers. Considering Midtown Atlanta is home to Georgia Tech….hmmmmm. I might keep my secure wireless connection…but this still is a good thing to offer up. It's not expected to come on line much before early next year.