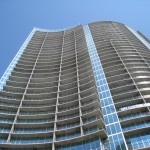 I'm contacted at least once a week by real estate investors looking to purchase a Midtown Atlanta condominium and rent it out. Unfortunately, my answer is always…."there are no Midtown Atlanta condo buildings that have available leasing permits, and the wait list time averages 3-5 years in buildings to get a leasing permit."
1010 Midtown Atlanta has just changed that!!
Now available at 1010 Midtown are homes that have been leased out by the developer. (In otherwords, they have the leasing permits that would normally be available to a potential purchaser) This is really the best of both worlds. You are now able to purchase an investment property in one of Midtown Atlanta's premiere condominium buildings, and you can purchase it with a lease already in place!
Let's get you into 1010 Midtown Atlanta TODAY for an opportunity that will not be around forever!