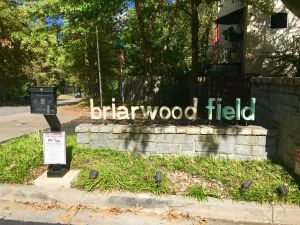 If you are looking for a unique, yet small and modern townhome community, then look at Briarwood Field.
Briarwood Field was built in 2002, and is located off of Briarwood Road, next to Briarwood Park. This intimate community has just 31 fee simple townhomes. The community has no amenities which keep the HOA fees very, very low at $150 per month per home (Based on 2016 information). However, just across the street is Briarwood Park, which has a playground, tennis and a pool!!
These unique, modern styled townhomes vary in size from approx. 1200 sq. ft. to 1800 sq.ft. There are 1 bedroom/1 bath homes, but most are 2 bedroom/2 bath or 3 bedroom, 3.5. baths.
Homes do not come on the market often in Briarwood Field.
The community is close to the Dresden Drive Village commercial area, as well as other locations like Town Brookhaven and the Peachtree Crossing Shopping Center in Chamblee that features a Whole Foods.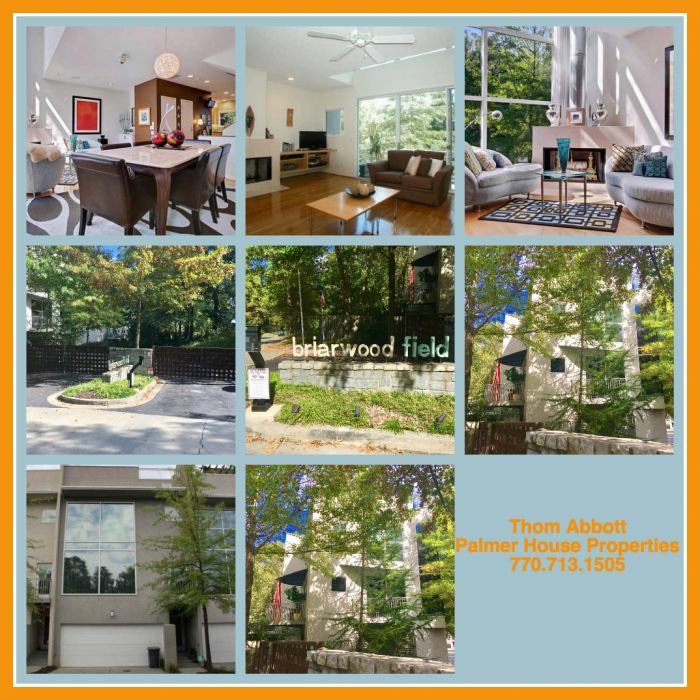 Please note: if a red box appears below in place of any homes For Sale at Briarwood Field Townhomes, it simply means there are NO homes listed For Sale!  Also be certain to check the status of each listing as it may already be Under Contract or SOLD! ( Some listings may appear that are not located in THIS community as they are from another community with the same name!)If you are interested in buying a home in Briarwood Field, please contact us at 770.713.1505. We can set up a New Listing Alert to notify you as soon as a home comes on the market!
And of course, if you are looking to sell your Briarwood Field townhome, let's sit down and discuss the market conditions and how we can best market your home!