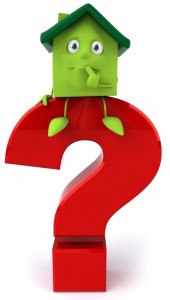 So you've decided to rent your Atlanta home or condominium? What Difference does the Broker Rental Referral Fee Make in renting my home? Do you remember the line from Julia Roberts in Pretty Woman when she walks back into the store on Rodeo Drive where the clerk would not help her? "Excuse me, do you work on commissions? Big Mistake! HUGE mistake!"  Well the same rule kind of applies when you (or your real estate agent) decides on what they will offer a co-op broker for a rental referral fee.  What? Let me explain it from the side of the listing agent and then the side from the co-op broker. You might think it the same as when you purchase real estate, but such is not the case.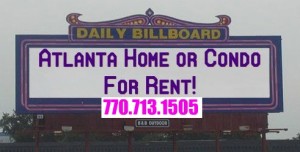 The Listing Agent and the Landlord
While every real estate agent may operate differently, most will charge you a one month fee, equal to the monthly rent. From there, they will offer to the real estate agent a portion of that amount, known as the Broker Rental Fee or co-op fee. This can range from 10% up to as much at 50%.  What does this matter to you as the Landlord?  In a nutshell, how quickly your home or condo will get rented….or not.
Believe it or not, real estate agents prefer NOT to work for free. And while your real estate agent should show you every rental listing that meets your requirements, it does come down to money. Plain and simple. Let's look at an example.
Monthly Rental Rate:  $1500  (You pay your real estate agent this fee (one month) to find you a tenant and/or manage the property for you. We will talk about property management later) From this fee, they offer the co-op Broker 10%. That's $150. That's $150 for driving them around, perhaps showing 5, 10 or more listings before the prospective tenant makes a decision.  Not a great wage.
So look at the difference if YOUR agent offers a higher co-op fee:
15% = $225
20% = $300
30% = $450
Can you see how a real estate agent might be more inclined to show YOUR listing if it had a higher co-op fee associated with it? Did it cost YOU more money for that higher co-op fee? That depends. Did your listing agent ask you to pay more than one month? Did your listing sit on the market, vacant for more than 1 month? Then it may have just cost you another month's mortgage payment.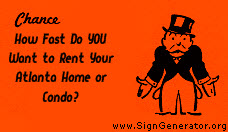 The Broker Co-op Fee and the Renter
So, you've seen how the co-op fee might affect how quickly your Atlanta home or condominium gets rented. Now, look at it from the agent's view that is working with the tenant. Should I show a rental listing that is paying me $150 referral fee or a the one that is paying me $450? I didn't do very well in economics, but I can probably guess which rental listing will get more traffic which will equal a faster lease.
If you are getting ready to lease your property, ask your Listing Agent what he/she will be offering as a co-cop fee. Broker Rental Referral Fees. What Difference Do They Make?