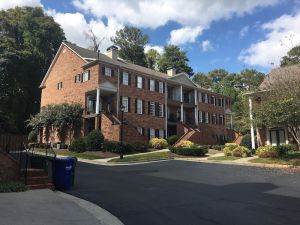 Brookhaven offers many different townhome living options. Some will have amenities like a pool, but many will just be the townhomes themselves. And the size of the community can vary greatly, depending on the land that was available to create the community.
Brookhaven Township Homes For Sale
Brookhaven Township is another one of those options. This 51-home community was built in 2000, and is located just off of Dresden Drive, Apple Valley Road and Parkside Drive. The location is circled on the map below. Homes in Brookhaven Township feature 3 or 4 bedrooms, and baths can range from 2.5 to 4.5 depending on the floor plan. Homes also feature a 1 or 2 car garage. Brookhaven also offers lower Dekalb county taxes.
If you're looking for townhomes for sale in Brookhaven Township, or thinking about selling your Brookhaven Township home, this post should provide you with some important information regarding current inventory, homes pending sale, and what has sold recently. Please call us for more information or if you have further questions.
Since these homes were built in 2000, many of the floor plans will have seen upgrades, or changes. So looking a home here…best to see every home that may be available, so you can see the differences.
If you travel for work, you will love the location of this community. It's just a short walk to to the Brookhaven MARTA station, making for easy access to Hartsfield Jackson International! Of course, if you work in Midtown or Downtown Atlanta, then commuting will also be a breeze!
Everyone is looking for walkability when buying in Intown Atlanta neighborhoods. Brookhaven and Brookhaven Township offer you both. You are just a short walk from the Dresden Village area on Dresden Drive. Here you will find some great restaurants like J. Christopher's for that weekend breakfast…and some other favorites like Haven and Verde Taqueria. Numerous new apartments have opened, or are proposed for the area, and some will include additional retail space….meaning more shopping and dining options!
Just North of the community in Chamblee is the Peachtree Station Shopping Center (Opening 2017) that will feature a Whole Foods! A flagship Kroger is located on Peachtree Road, just South of the Druid Hills Road intersection. And of course, Town Brookhaven is close by as well.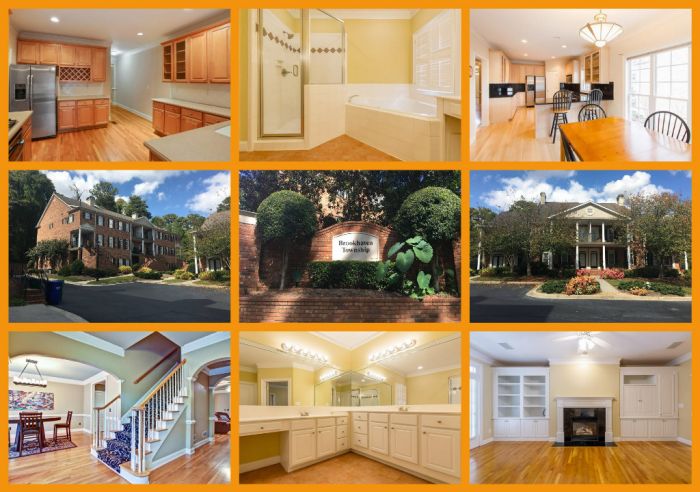 Schools that serve Brookhaven Township include Ashford Park Elementary, Chamblee Middle and Chamblee Charter High School.
Please note: if a red box appears below in place of any homes For Sale at Brookhaven Township Townhomes, it simply means there are NO homes listed For Sale! Also be certain to check the status of each listing as it may already be Under Contract or SOLD! ( Some listings may appear that are not located in THIS community as they are from another community with the same name!) If you are interested in buying a home in Brookhaven Township, please contact us at 770.713.1505. We can set up a New Listing Alert to notify you as soon as a home comes on the market!
Sorry, but we couldn't find any results in the MLS that match the specified search criteria.