The area of Atlanta, known as Buckhead, is also one of the priciest areas in Atlanta for housing. This is where you find many of the multi-million dollar mansions, including the Governor's Mansion, and numerous high-end condominium and townhome communities. But not to fear, there are Buckhead Condos For Sale Under $250,000.
The area defined as Buckhead covers multiple zip codes. (30305, 30309, 30324, 30327 and 30342) These zip codes fall within the map below. (For the listings found on this page, 30309 was not included because it pulled to many listings from Midtown. Listings from the 30309 area of Buckhead in the map below will not show up here.)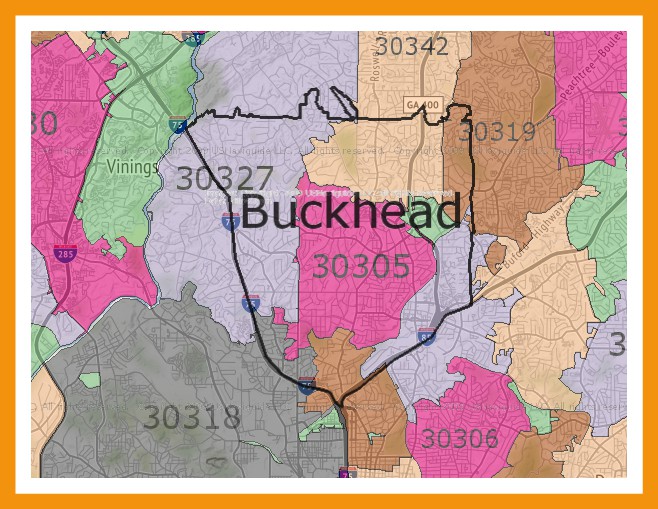 So as you look for a Buckhead Condo For Sale, you may actually see a listing here that may be outside of Buckhead. We can always do a more specific MLS search based on any criteria you may have, as well as a specific area. Just Contact us!
Buckhead is of course most known for Lenox Mall and Phipps Plaza, the former Ritz Carlton, and buildings like the Mandarin Oriental, The St. Regis and others. Additionally, there is a development called Buckhead Atlanta (how creative, right?) with shopping and condominium residences and apartments surrounding it.
Are you looking for a Buckhead Condo For Sale Under $250,000? Just contact us and we can develop that custom MLS search based on exactly what you might be looking for!
Sorry, but we couldn't find any results in the MLS that match the specified search criteria.