See on Scoop.it – Other Atlanta News Events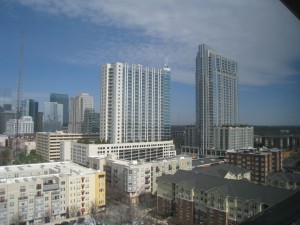 Atlanta According to Zillow….and I'd take it with a grain of salt….keep in mind this is a METRO Atlanta average, and is going to be different for different parts of the city…one thing the article DOES point out!
Median home price: $176,200
Median rent : $1,950
Breakeven time: 5.9 years
Foreclosures have plagued the Atlanta area recently. The metro area saw increases in foreclosure activity during each of the first half of this year.
Part of the increase is due to the national mortgage settlement which set new rules that banks should use to pursue foreclosures. The settlement, which was reached as a result of the robo-signing scandal, has opened the way for banks to clear their backlogs of foreclosures more quickly.
Now the market is flooded with short sales and bank-owned properties, depressing prices — and creating bargains. The median home price in Atlanta has fallen to well below $180,000, which, combined with low mortgage rates, has made buying a great deal in most area communities.
But, as in most cities, it all depends on where you buy. In a depressed town like Jonesboro, where incomes is about 50% lower than the state average, you could breakeven in just over a year. But if you opt to purchase in the pricier Druid Hills area, it could take closer to seven and a half years.
See on money.cnn.com