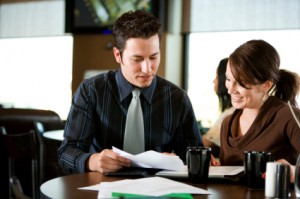 When you search for your new, or next, home or condo, there are probably two major things to consider….The house/condo itself, and your ability to buy it. Don't get me wrong, there are many other things to look at, from location, to schools, amenities, the condition, maintenance, etc. But all of these things circle around finding the home and affording the home. 
Can I Afford a Mortgage in Atlanta?
If you have recently reached out to a real estate agent, you may have very quickly been asked the question, "Have you been pre-approved for a mortgage?" Some buyers are put off my this kind of hard question being asked right at the start. I always tell buyers, there are two reasons for that question:
With limited inventory, Sellers are looking to make sure it is a qualified buyer that is making an offer on their home or condo. They are not going to want to take a contract on their home, and THEN wait for you, the Buyer, to get your financing approved. So by having a pre-approval, this indicates you have already spoken with a lender, provided them with financial documents and employment information so they have been able to qualify you for your mortgage.
When working with a Buyer, the last thing I ever want to do is show you a home, and then find out you don't qualify for a mortgage large enough to purchase the home. Having that pre-approval gives both of us the boundaries if you will, to know what price range to look in.
I also tell my Buyers that you have selected me as your real estate professional because I know the market and know Midtown Atlanta. But I'm not the money guy….that is the responsibility of your lender! But, I do work as a team with the lender to get them the information they need (contract, HOA info, etc) to make the process move smoothly.
But in this changed real estate world, many Buyers think they can't get a mortgage and don't even start the process. Well, mortgage rates are still at all-time lows….and there are all sorts of different programs that may be available to you.
Just look at this information from one of our preferred lenders, Brian Dover with Sharpe Mortgage!
Let's get you pre-approved, and into that new Intown Atlanta home or condo while these rates are great!