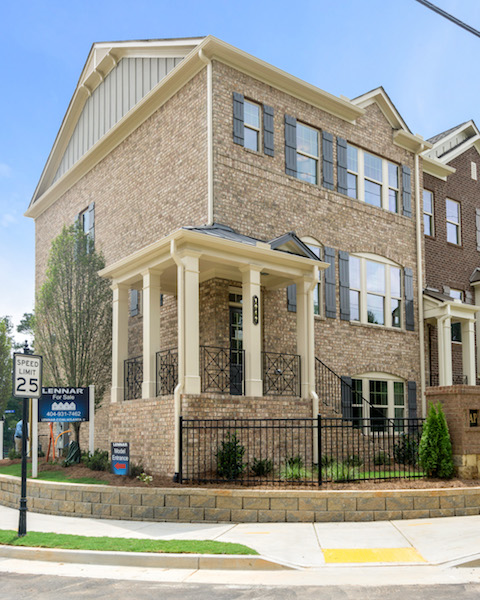 Chamblee is a great community located along the Gold line of MARTA, North and slightly East of Midtown Atlanta. Once upon a time it was a sleepy town with it's main street an example of what it was…Peachtree Industrial Blvd. But times have changed, and the Chamblee Signal -Official Newsletter of Chamblee is a great city publication about what's happening in the city.
Here are the highlights of the May-June, 2019 issue:
Community Involvement in Comp Plan
A Comprehensive Plan is one of the most important documents any city can have in place. It's the "road map" of where the city is headed in the future….the "vision" if you will. The first round of meetings referenced in the Signal happened earlier this month. You can learn more about the upcoming meetings and this process at OneChamblee.com
Facade Grant Program
Started by the Chamblee Downtown Development Authority (DDA) five years ago, this program is instrumental to the revitalizing and redevelopment of the Downtown Chamblee area. You can learn more about the DDA at DowntownChamblee.com
2019 National Wiffle Championship
Ahhhh…..don't really know what to say. Best read the Signal, and you will find a link to it below.
PDK – A Hub for Business
Indeed, the SECOND busiest airport in GEORGIA sits right in Chamblee….Dekalb_peachtree, also known as PDK. While the airport primarily serves private aircraft, Ultimate Air Shuttle provides scheduled passenger service to Cleveland, Ohio and Charlotte, NC.
Chamblee Dining on the Rise
Along with the new apartment buildings and Peachtree Station Shopping Center comes more dining options. From Bad Daddy's Burgers to Chronic Tacos, Gu's Kitchen, La Garde, The Alden and more….residents and visitors alike have many new dining options, and more will certainly follow as the Downtown area redevelops and the new apartment buildings open up.
For all the stories in the Chamblee Signal -Official Newsletter of Chamblee, GA May June 2019, CLICK HERE!
If you are looking to purchase a new or existing home in Chamblee, give us a call at 770.713.1505. We'd be delighted to show you all the neighborhoods and various living options available to you! Or you can contact us here!