Thinking about buying your first home? Or maybe the kids are out of the McMansion you have in the suburbs, and you'd like to be closer to museums or the theater? Either way, you are probably considering purchasing a condominium (often just called a condo)
The Pros and Cons of Condo Living
In many large cities, people talk about buying an apartment. For our sake, in the Atlanta area, an "apartment" is a rental place, and a condo is something you buy. And there are pros and cons to that, but that's a topic for another post!
Smaller in size than a traditional single-family home, a condo has many benefits, but there are other things to consider as well.
PROS
Minimal Maintenance
Now you should not presume that living in, or owning a condo means you have ZERO maintenance. You still have a hot water heater, an HVAC system, and plumbing. But you don't have to worry about mowing a lawn, cleaning the garage or the pool either!
This low-maintenance life style offer you more…well…lifestyle! Time to enjoy parks, restaurants, the pool, or even travel since you aren't worried about those outside things.
Lock and Go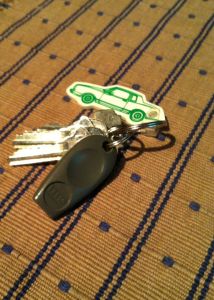 Wanna head to New York City or maybe the beach for the weekend? Just walk out your door, lock it and GO! No worries about setting the sprinkler system or watering the plants (Just ask Serenity Pond about this!) You also have the security, if you live in a controlled access building, that your home it safe. (This has variables depending on they type of community you live in…)
A condo is also perfect if you want to maintain more than one residence. Say you have a place in the mountains, or at the beach…it's easier to just leave and head to one or the other when it's condo living.
Transit Access
Now this is not the case with every condominium option in Atlanta, but certainly living in Midtown Atlanta, you have the convenience of access to THREE MARTA stations! It makes getting to and from the airport a breeze for those aforementioned weekend trips, or even business trips. And depending on where you work, you may have the option to use transit to get to work. Also, if you happen to be reading this and live in a city other than Atlanta, the transit access may be even more available.
Lower Price and Lower Taxes
Now this factor really does depend on many things. Yes, if you purchase, say a $400,000 condominium, and are selling a $600,000 home, your property taxes may be lower. Your tax advisor can help you determine if you have benefits here. If your Atlanta condo is your second home, you will be paying higher taxes since you are not able to claim Homestead Exemption on your property. So maybe the other home is the best one to be a second home, and call Atlanta home.
Community
Living in a condo building, the sense of community can be both a Pro and a Con. I've lived in several Midtown Condo buildings and hardly knew anyone on my specific floor. (Could be a Pro or a Con?) Yet I made great friends at the social events and at the pool on the weekends, by hanging out with my neighbors. In a single-family home neighborhood, the same thing can happen. You can know your neighbors, or not.
Accessibility
Be it now or in the future, your condo may be much more accessible to you that a home with multi-levels. You might have to add grab bars and such in a bathroom, but the "one-floor living" will certainly be easier, along with an elevator to get you to your parking deck, amenities and lobby. (Again, keep in mind there are low rise buildings that may NOT have an elevator!)
CONS
HOA Fees
You may not have to maintain the roof, or clean the pool or staff the 24-hour Concierge, but someone does, and someone has to pay for it. This is called your Homeowners Association, or HOA. Your monthly HOA fee you pay covers these expenses, and more. Monies from this monthly payment are also placed in a Reserve Fund to build up funds to pay for future expenses. This can be things like a new roof, pool renovations, lobby and hallways upgrades, and more.
Some HOA's bill your utilities through your monthly HOA bill. This is often the case with water and sewer, and you establish your electric service with Georgia Power.
When purchasing a condo, your lender will request a Condo Questionnaire to learn more about the financial stability of the HOA, and you want to know this as well. Not having an adequate Reserve Fund could lead to a special assessment down the road to repair one of the above mentioned items. And these assessments can be minimal..or they can be very expensive, depending on the nature of the issue to be addressed.
HOA Rules and Regulations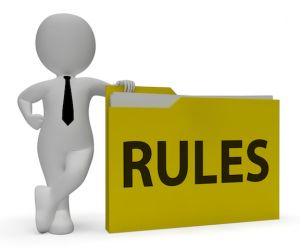 Let's face it….when you have a few hundred (or more) people living in one building, there is going to have to be rules. And some of them may seem trivial to you, but most rules are there because somebody did something wrong….
Imagine these things:
Lighted cigarette butts land on your balcony and burn your chair cushions…or in landscape below and start a fire.
Your puppy relieves him/herself at the elevator door because they couldn't wait
Throwing a 50 lb dumbell down the trash chute because you don't want it anymore
Breaking a glass bottle next to the swimming pool, causing it to be closed, and drained.
Yes…these ARE real-life things that I've seen happen in a condo building. So we must have rules.
Additionally, you can't just decide you are going to take out a wall between your bedroom and living room without permission. There could be wiring or plumbing in that wall that services multiple condos above and below you. So remodeling requires permission from the HOA.
Now you could live in a single-family neighborhood that already has an HOA with various restrictions, so this is not new to you. But if you are coming from an established neighborhood that may not have them, you need to be prepared to follow the rules…or pay a fine. And some of those fines are quite stiff.
But I also consider HOA rules to be a PRO as well. They help protect your investment and your right to enjoy your condo without being bothered by someone else's lack of judgement.
Privacy and No Yard
Ok, if you ARE the kind that loves to grill every meal, or plant flowers, or sit on your patio with no one watching, then condo living might be a challenge for you! Now, all buildings have grill stations, they just might be 20 floors below you. And you can make that work in any number of ways.
Some buildings allow plants on balconies, and others do not. I've seen a couple amazing balcony gardens, but if you don't have a green thumb, and it all dies, then the neighbors have to look at all that (Hence those rules again!)
Privacy on your balcony is relative…I mean after all, in a high rise, there is bound to be numerous buildings around you, and you never know who is watching you! And in some buildings, the balconies are cantileverd …meaning they "hang" off the side of the building with no privacy walls, just railings. So don't be planning to run around in your skivvies unless you don't mind someone seeing you. (And that is a WHOLE OTHER SUBJECT…..)
So, we actually seem to have more Pros than Cons to living in a condominium. That said, each building can have a totally different "feel" to it. I'm here to help you see all your options and find just the right condominium community/building that is right for you!
You will also need to have insurance when you live in a condominium and here is a great article,