Cornerstone Village has always been the Midtown Mile "value" condominium building for buyers looking in Midtown Atlanta. And while it still is, you can quickly see from this Market Report that prices, especially for a two-bedroom home has climbed dramatically in the last year!
Cornerstone Village | Midtown Atlanta Market Report | July, 2014
There has been minimal inventory at Cornerstone Village over the past few months, and it's kept the activity to a minimum as well.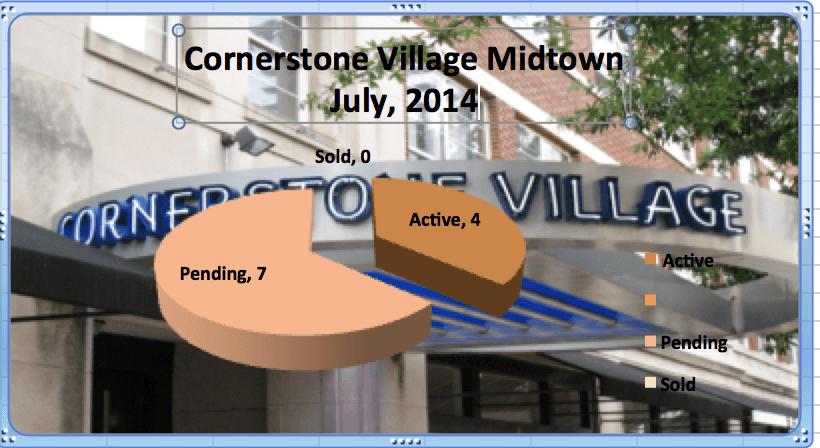 Let's take a closer look at the activity…
ACTIVE LISTINGS (4)
3 One bedrooms listed at $124,900 to $157,500
1 Two Bedroom listed at $250,000 (This number will be important when we look at 2013 sales!)
PENDING LISTINGS (UNDER CONTRACT) (7)
4 One Bedrooms ranging from $101,000 to $159,900 (The $101 is a Short Sale Pending Lender Approval)
3 Two Bedrooms ranging from $210,000 to $237,900
SOLD
There were no homes sold (closed) in July of this year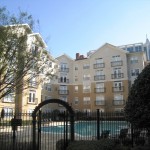 Now, for a comparison sake, in July 2013, there was 1 one-bedroom at $124,000 and one 2-bedroom that sold at $172,000!! Here is where I mentioned the numbers would be important. Look at the prices of two bedrooms currently listed and what is Pending…..a jump from $172,000 to $237,900!!! This is one of the most dramatic price increases we have seen in ANY Midtown Atlanta condo building!
Cornerstone Village has been very popular with parents of students attending Georgia Tech. By making a real estate investment in their son or daughter's future, they have been purchasing a condo that their kid could share with 2-3 other students. With the price increases, this is a bit more challenging. But even to purchase now, if prices continue to go up, you should see a return on your investment, and saved all the money from the cost of on-campus housing.