Let's face it….moving….whether across town, or across the country is one heck of a big deal. You've landed that new job, or job transfer and it's time to pack up your home or condo for the move. But it is a little more involved than than! However, if you have a moving plan, then here is a list of 10 Moving Mistakes You Should Not Make!
Declutter
We all have stuff. A LOT of stuff. If you have a big house, you probably have even more stuff. But if you have less stuff to move, you can save not only time, but money. The more boxes or the more your move weighs, the more it can cost you. As you get ready to move, now it the time to clean out the basement, garage and the things in the waaaay back part of your cabinets that you have not used in years! You can donate them to a local charity that either has a re-sale store or in turn prepares kits of things to help less fortunate people that may just be getting into some kind of housing, and need everything from kitchen tools to linens. O
Once you have completed this step, and have less to move, you can start looking for a moving company.
Finding the Right Moving Company
When I was in corporate America ( I spent 25 years in the hotel business) I got moved around. In fact, I did 5 "corporate moves." I say corporate in the sense that their was an management company that coordinated the move, and I did not have to search out the moving company. Of course, I was at the mercy of whomever they selected…and I had some amazing people and moves, and I had a disaster too. If you are moving across town, or maybe from an apartment into your first condo, you might be able to do it yourself…with the help of some football friends to move those bigger pieces of furniture. But, if you decide to use professional movers, make sure you do your research.
You can easily do a Google search and see what kinds of reviews they have from past clients. You may also find reviews at sites like Facebook or Yelp. Another source can be the Better Business Bureau.
You should not depend on an on-line estimate. To have a clear picture of what you have to move, the moving company should send a person to your home to do a detailed assessment of what you have to move. (Side note: When I moved from New York back to Atlanta – corporate move – they had someone come look at my stuff. The day of packing, they showed up and literally had 1/3 of the boxes they needed to fit all my "stuff." It was a struggle the rest of the day until they finally realized I was right, and got someone to arrive with more boxes. THAT is moving stress!)
And get the estimate in writing. And get more than one estimate. If you are making a long-distance move, consider selling things and buying new when you get to your new home. Sometimes, this can be cost effective in saving you moving expenses, plus you get new furniture at your new place.
Will Your Furniture Fit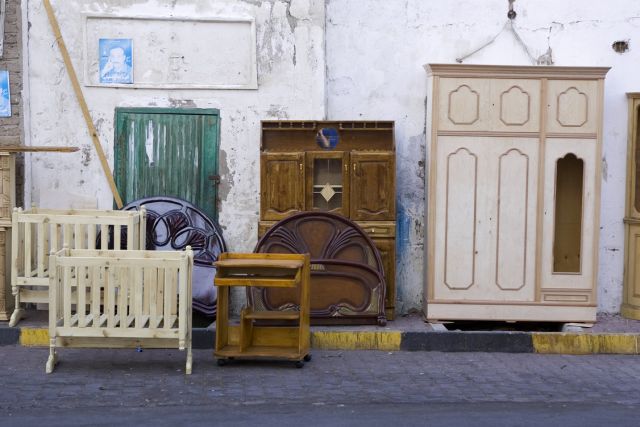 As you are house hunting, be sure to keep in mind where and how your furniture will fit into your new home. If you have some specific items that you know MUST come with you (think a family heirloom wardrobe or dining room set) you want to know they will fit in your new home. Take those measurement, and store them on your phone in some note-taking app. And when you are out touring new homes, have a tape measure with you. This way you can see if things will fit. This can also be a time where you decide something won't make the move (see Decluttering above) and you can donate or sell it.
You can also have overall measurements of rooms. In your current home, your Owner's suite is 12′ x 14′, so your king-sized bed and two dressers fit nicely. But the new home, the room is much smaller, even though it is still the main bedroom. Is that same furniture going to fit?
Don't Wait Till The Last Minute (If You Can)
If you have time to plan for your move, and do things like declutter, or organize things to help with how they will get packed, this is the best way. You might have things in a closet in your current home, that can now be in a basement in the new home. So they can be packed and labeled that way. When I moved, my corporate relocations were all done quickly. I literally could be told on a Monday I was getting a transfer and had to be at the new hotel the following Monday. I would make a return trip back to be there for moving day, but I rarely had time to "prepare" for my move. As such, the unpacking at the other end was sometimes a long process because I did not have time to better organize.
I Can Do This!
This falls under the category of renting a truck yourself, packing your boxes yourself, and moving…..yourself. Ahhhh, not so fast!
Certainly this is an option if you are making a short move across town. But, who is going to help you with the big furniture? Do you have the equipment (dolly) to help haul boxes from the truck to an elevator? What if there is NO elevator and two flights of stairs to take everything up?
You can ask friends to help, but maybe last minute they have something come up, and can't be there? Or you've got an awkward piece of furniture to get out of a truck and maybe up a flight of stairs. ( I helped move an upright piano for a friend once…..never again!) Professional movers can have equipment or even "hacks" on how to move something easier than you or I could.
Also, if you have children, think about how you can include them in the moving process. Maybe they have a box of things they will be taking with them to have on hand before the truck arrives at your new home. And speaking of those items you may need when you first arrive….
Moving Day Care Package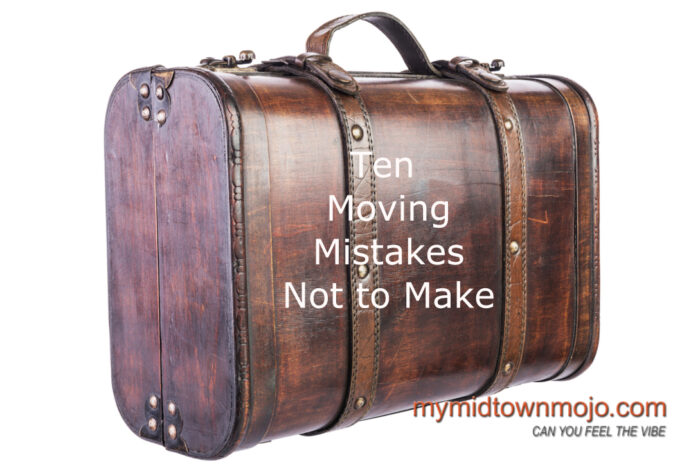 Before you movers arrive, make sure you have a special place for important documents and other things you will need…and that this box (or boxes) are safely tucked in your car so they don't get packed by mistake. (That New York move….I had a brief case with important documents in the garage next to my car…yet to put it in there. Suddenly, it's no where to be found. One of the movers randomly picked it up and onto the truck it went. It took 30 minutes and some UN-packing of the truck to find it. Not to mention it got damaged! UGH!)
Think of important papers such as car registrations, moving documents, medications, cell phone chargers, laptops and their charger. Think anything you use on a daily basis. Furthermore, you should pack a suitcase (or two) just like you are going on a trip. You will need clothes and those that get packed out of your closets and dressers…may not make it to your home for days, or maybe even weeks, if things go into storage for a time. Imagine you pack all your shorts and t-shirts because it's January in Chicago, and you arrive in Atlanta and it's in the 70's, and all you have are sweaters and long pants!
Saving Money on Your Move
We've already talked about the expense of moving, and getting rid of things you won't need or use in your new home. But other ways you can save on moving? Moving boxes are an expense that can add up really quick!! Put out message via social media or other channels you may have to see who could of just moved and have all their empty boxes they would be happy to have you take off their hands! You can also get boxes from local stores. One thing to note…If you use uniform-sized boxes like those you get from a moving company, your packing of the truck will be much easier.
But don't wait till the last minute to start looking for these other sources for boxes….you can flatten the boxes and start stacking them in one room to get ready to pack them.
Moving and Protecting Valuables
Professional movers are pretty good and wrapping and protecting things. But, you may have special items (family heirlooms, collections) that require special attention. (And my require special insurance to move!) I have an extensive Matchbox car collection that if I was to move again, a moving company would want me to pay special insurance in case of any damages or heaven forbid, they lost them! I had a client with an extensive wine collection and the moving company would not move them. So he rented an SUV and made a special trip to move those to his new home.
You want to make sure you have insurance with your moving company, as well as with your own insurance company and know how they will protect you in the event of loss or damage.
Moving Fido or Your Felines
Hey, they are part of the family, but you may not have thought about their special needs. First off, you don't want them around on moving day. Animals have a keen sense of things going on, and all the boxing, noise from tape dispensers and such could really have them upset. Not to mention, if one of them is an escape artist and darts out an open door. Now you are chasing your dog around the neighborhood while they are packing your house!
Consider having them stay with a friend or other family member if possible. Have extra food put aside so it does not all get packed! Then you can pick them up for the trip to your new home, be it across town or across the state!
Don't Forget to Change Your Address
Lastly, but certainly not least, don't forget to change your mailing address. You need to make sure any bills or statements that come to you via regular mail, will find you. Many of your payments may all be done on line, but you will still need to update those accounts with your new address. One thing I often see is the magazine subscriptions….they will come for weeks and months after you moved. And don't forget those catalogs if you are one of those! If you depend on receiving that publication vs. it being online, then you need to put in for a change of address.
You can get a kit from the U.S. Post Office to help you with this process. But the change may not take effect immediately. If you sold your home, you can coordinate with your agent and the Buyer's agent to get any important mail that shows up at your old home. I have often picked up a stack of mail and then sent it to my clients at their new home. They certainly appreciated that service!
Last Words
As I mentioned in the beginning, I did 5 corporate moves, but there was at least double that amount of local moves that I did. Thankfully, I avoided most of these moving challenges, but there were still a few. My favorite was not having every single item boxed! How many little trips were made in the car between places to get all those odds and ends that never ended up in a box.
But if you make a list, and keep these things in mind, hopefully your move won't be as stressful. Moving IS stressful, so planning can help take some of that stress away!