Clients Become Friends at Thomas Ramon Group and MyMidtownMojo!
In the world of real estate, I cross the paths of many different kinds of people. It is probably what makes working in the real estate industry so rewarding…at least for me!
Getting to know people as you help them with such a large financial decision, and a life decision as well! I will admit there are some people that I lose contact with…they move out of state, and we just don't keep in touch like those that live here in Atlanta. It's not for trying, it just happens. But then there are those, that become friends for life, and you really appreciate those relationships. Terry and Sue's testimonial is one example of that kind of relationship….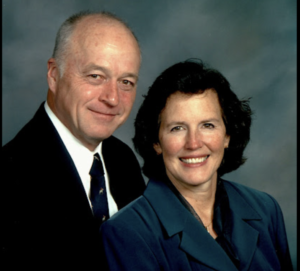 It was a football Saturday probably in 2007. Sue and I walked along Peachtree St. at 5th Street near the Georgia Tech campus. Although not a resident of Georgia at that time, we spent a lot of time in midtown for Georgia Tech functions and I worked out of Atlanta. We were window shopping and became interested in midtown condominiums. Given the amount of time that I spent in Atlanta hotels, the thought of having a condominium in Atlanta became very appealing. With the proximity to Georgia Tech and a MARTA station, a midtown condo seemed perfect for my situation.
So there we were window shopping on Peachtree and Thom Abbott came out from his real estate office to meet us and offer any help. My family lived in the Atlanta area and the State of Georgia for many generations; I knew my way around Atlanta. Shortly into the conversation with Thom, I realized that Thom knew midtown very well – the neighborhoods, the trends, the people, the businesses, etc. – and certainly knew a lot more than I about midtown. Thom takes the time to meet condo management teams; he truly understands midtown's pulse. Thus began a business relationship which is now about 15 years strong and today is both business and friendship.
I'm not sure how many times Sue and I came to Atlanta and got together with Thom to look at condominiums and discuss the market. Previously I had never owned a condo; Thom took the time to make sure we understood the finer points of condo ownership and living. Our midtown condo was a second home and simply a one-bedroom one-bath unit. We looked off and on for maybe two years and at no point did Thom ever pressure us to hurry up and make a decision or to buy more than we need for our second home. I owned property in another state which I needed to sell in order to buy the Atlanta condo. Thom was totally patient and understanding of that situation.
In due time the out of state property sold and in March 2009 we bought our midtown condo. Sue and I could not be happier with the condo selection. Thom's knowledge and experience in midtown condos was most valuable. My time both before and after work was very enjoyable. Of course walking to Georgia Tech functions (football, baseball, basketball, band, alumni, etc.) was really nice and we never had to worry about parking. The condo was perfect for our needs.
Sue and I stayed in contact with Thom Abbott throughout the years. Thom hosted some social gatherings which were very interesting and his way of keeping his finger on midtown's pulse. Midtown has seen incredible changes since the 1960s. Thom studies and knows the market. He is a valuable real estate agent whether he represents the buyer or seller.
A lot changed from 2009 to 2022. In about 2020 I decided to sell the condo. I hated doing that but now retired I lost most of my reasons for coming to Atlanta. Sue and I coordinated with Thom about how best to present the condo for sale. Covid hit right then and Thom's patience was once again tested. The real estate market fluctuated some during the pandemic and once again Thom offered valuable market advice. Finally in March 2022 the condo was ready to put on the market. Thom was the selling agent and the condo sold quickly.
After many years, the midtown condo has come and gone. I have many, many really nice memories of my time in the midtown condo. One thing remains – my friendship with Thom Abbott.
Thank you Terry and Sue for the opportunity to help you with your Midtown Atlanta real estate needs…and your friendship. Clients Become Friends at Thomas Ramon Group and MyMidtownMojo!