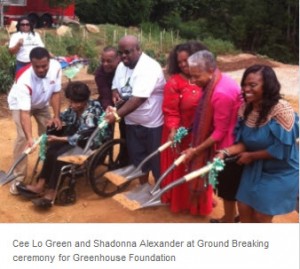 Picked up a news worthy item from the Atlanta Business Chronicle this morning. CeeLo Green has launched a new nonprofit, The Greenhouse Foundation earlier this month at the Southwest Atlanta Christian Academy in Atlanta Georgia.
The Greenhouse Foundation
The Foundation's website appears to need more construction, but does cite the mission of The Foundation as "To build a more compassionate, understanding, active, efficient, dedicated and disciplined team capable of providing excellent, sustainable Humanitarian Service to the under privileged of our society specially at grass-root level."
It's always good to see those that have become successful in the entertainment business, come back and give back to the community. Thanks to CeeLo for coming back to ATL!