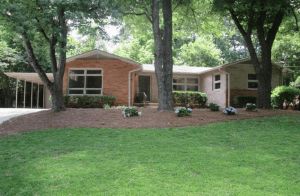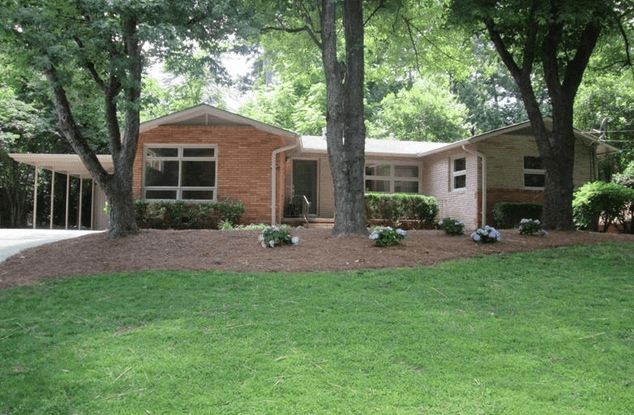 Chamblee Homes For Sale Huntley Hills
If you are looking for a close-in neighborhood (a.k.a. INSIDE the Perimeter) then Chamblee is the place for you to start your search. There are a variety of neighborhoods, but Huntley Hills is the largest of neighborhoods in Chamblee. Let's take a deeper look at Chamblee Homes For Sale Huntley Hills.
Originally started as Longview Subdivision, Huntley Hills is located in Chamblee, North of Midtown, Buckhead and Brookhaven on Peachtree Road and/or the MARTA Gold Line. Post World War II development in Chamblee was spurred on by its proximity to the newly opened General Motors Plant in Doraville. Additionally, other manufacturing plants were located along Peachtree Industrial Blvd (Now Peachtree Boulevard) which runs along the neighborhood to the South. Most of these are all gone, and either replaced with new businesses, or are vacant with new plans being recently announced.
The neighborhood, planned in the late 1950's (much like Northwoods in Doraville) is comprised of Ranch-style homes. From the beginning of the post-World War II house-building boom until the mid-1970's, ranch homes WERE the rage! Here is an original sales brochure for the community! How cool!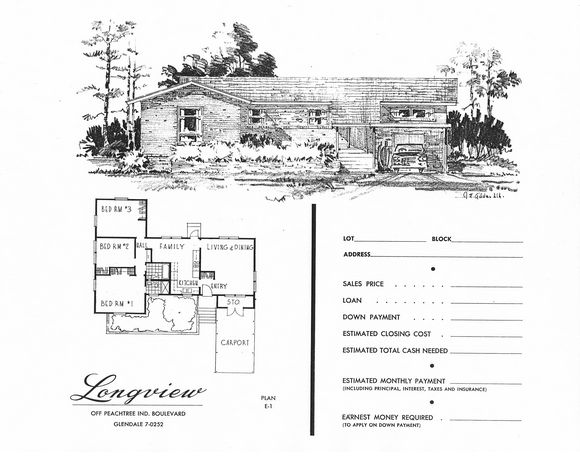 Today, you will find the same homes, but many have been updated, or even had additions added to meet today's lifestyle. Schools for the neighborhood include Huntley Hills Elementary, Chamblee Middle School and Chamblee Charter High School.
Huntley Hills Neighborhood Association is quite active. They have a Facebook Page HERE! The neighborhood is close to much of the new construction excitement that is occurring around the Chamblee MARTA station and Historic Chamblee, located along Peachtree Road.
Peachtree Station is a new shopping plaza that opened on Peachtree Blvd across from Lowe's Home Improvement. ( At the intersection of Peachtree Blvd and Johnson Ferry Road) with a Whole Foods Market as its major anchor. There are numerous restaurants like First Watch, Chipotle, and Taqueria Del Sol and a Starbucks!
%%ds_Results|{"SearchSetupID":"30","directive.ResultsPerPage":"20","directive.SortOrders[0].Column":"DateAdded","directive.SortOrders[0].Direction":"DESC","query.BathsMax":"","query.BathsMin":"","query.BedsMax":"","query.BedsMin":"","query.Cities":"","query.Communities":"","query.Counties":"","query.DaysOnMarketMax":"","query.DaysOnMarketMin":"","query.ForceUsePropertySearchConstraints":"true","query.ImprovedSqFtMax":"","query.ImprovedSqFtMin":"","query.LinkID":"428502","query.ListingStatuses":3,"query.LotSqFtMax":"","query.LotSqFtMin":"","query.PriceMax":"","query.PriceMin":"","query.SearchSetupID":"30","query.TractIdentifiers":"","query.YearBuiltMax":"","query.YearBuiltMin":"","query.ZipCodes":"","requester.AccountID":"11305","requester.ApplicationProfile":"WordPressIdxModule","requester.ApplicationVersion":"6.2.2","requester.ClientIpAddress":"110.239.214.221","requester.ClientUserAgent":"Mozilla\/5.0 (Macintosh; Intel Mac OS X 10_15_7) AppleWebKit\/537.36 (KHTML, like Gecko) Chrome\/113.0.0.0 Safari\/537.36","requester.PaginationUseActivationPath":"true","requester.PluginVersion":"3.17.1","requester.RequesterUri":"https:\/\/www.mymidtownmojo.com","requester.SearchSetupID":"30","requester.UrlReferrer":"https:\/\/www.mymidtownmojo.com","requester.UtcRequestDate":"2023-09-26T14:38:44+00:00","responseDirective.IncludeLinkMetadata":"true","responseDirective.IncludeMetadata":"true","responseDirective.ListTabAlignment":"Left","responseDirective.ShortcodeResultsView":"","responseDirective.ShowLargerPhotos":"true","responseDirective.ViewNameSuffix":"shortcode","requester.Signature":"d253d371504c02bef697f3cd8e5787be2df7644d"}|ds_end%%