Whether you are moving across Atlanta, or coming across country, you have a big decision to make. Single, or married or married with kids….one decision you have is choosing the right Atlanta Neighborhood!
What Should I Consider when Choosing a Neighborhood?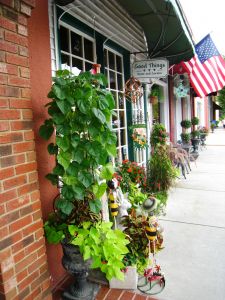 Of course, the answer to this question is not a one size fits all! What is important to you will play a major role in where you decide to live in Atlanta. Schools? Walkability? Style of type of house? House or condo? Commute to work? Hospitals? Hmmm.
Schools
While I personally don't have children, I understand that schools are important. HEY…they are important even if you DON'T have kids, as quality schools can have a huge impact on property values. I'm happy to help you with resources for school information, but again, what may be important to you and your kids may differ from any website I may offer you. We can always talk and look for resources together.
Walkability
Much of Atlanta's mobility is very, very dependent on four wheels! As such, we have traffic and we have commuting issues (see below). But maybe you want to live someplace where you can easily walk to restaurants or retail without the aid of your car. It's certainly possible in Atlanta, but the type of housing you may want might not match with the walkability. Areas like Midtown Atlanta offer the most walkability, but much of the housing is in the form of condominiums. There is Historic Midtown with single family homes, but they may not be they type of home you are looking for. There are other "pockets" or areas to look at. Decatur, Chamblee, parts of Brookhaven, and others are out there that will offer some walkability. We just have to look at your wants and needs and find that right spot!
Style of House — Condo, Single Family or Townhome
Again, many choices here. And that is where your lifestyle comes in, and what we will talk about during our Initial Consultation. We look at your wants and needs, and they help identify the neighborhoods, or buildings that meet what you are looking for! And we might even point out things you did not think of!
Commute To Work
Yeah…this is a biggie when you look at Atlanta. If you telecommute…awesome! You have lots of options! But where you live and where you work could have a big impact on your quality of life if you spend to much time behind the wheel! Our sister website, MyAtlantaMojo.com has a cool Commute feature in the Search function. Look at a specific listing, and then you can calculate the time it will take you to get to work. It's pretty cool!
Hospitals or Medical Services
Maybe you are relocating to the Atlanta area to be close to your adult children and their families. But you might want to be closer to doctors or hospitals as you age in place. These are other factors we can look at to decide what neighborhood is right for you!
We are here to help you sell your home and buy the next one. If you found this blog post, and are moving from another city, maybe you have not found a real estate agent to help you there? We can even help with that!! We have a vast network of agents that we know and trust all across the country. Whether it's Los Angeles or Little Rock, we can help!
We look forward to meeting you and getting to know you!