You've probably noticed the rise in Atlanta of co-working spaces. The names We Work and Industrious might most ring a bell, but there are many other options in Midtown and Downtown Atlanta….even I was surprised!
Coworking Spaces in Midtown and Downtown Atlanta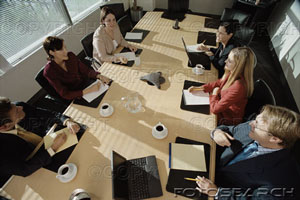 As the article link below mentions, coworking has become very popular all over the country, but most recently we have seen quite the boom of these kinds of spaces all over Atlanta. While the article focuses on the Midtown and Downtown Atlanta areas, I know that We Work is opening at the Perimeter and Industrious has a Buckhead location.
Whether you are a single person looking to have an "office space" outside of your condo, to a startup company, these flexible work spaces can offer you much of what a normal office might offer, but for far less money because of the sharing of resources.
If you are considering a coworking space, be sure to check them out in person, and see what they are like. If you may need to meet clients, how accessible is the space for your guests? I know I looked at space in the Industrious offices at Ponce City Market before we opened our Midtown Atlanta office on Juniper Street. There were a few to many layers of security (at least at that location) that would have not made it user friendly for a real estate office. (And now we have a storefront anyways…so much better!)
But if you are considering living in Midtown or Downtown, and need office space not provided by your company, or your start-up NEEDS office space, check out the list in this article!