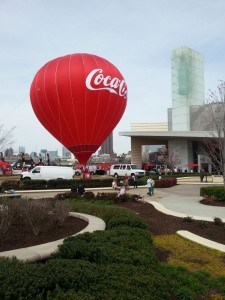 The technology around the Georgia Institute of Technology…just keep growing! The area of Tech Square is for sure 'ground zero' for the tech industry in Atlanta!
Coca-Cola Enterprises to put innovation center at Georgia Tech
The Atlanta Business Chronicle reports that Coca-Cola Enterprises will have some 20 software developers in their new 5,000 sq. ft Innovation Center in the Centergy Building in Midtown at GATech.
CCE will work on new and emerging technologies for various retail customers that will help with everything from efficiency to increased sales.
While we don't know WHERE these new software developers will be coming from, MyMidtownMojo.com is ready to help welcome them to Midtown Atlanta! If the urban life-style is their goal…they can live in Midtown and walk to work!
Welcome Coca-Cola Enterprises Innovation Center!