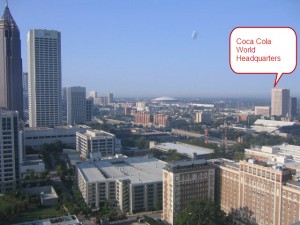 "Things go better with Coke." Remember that commercial campaign for the famous soft drink? Well, Midtown Atlanta will certainly be getting "better with Coke" as Coca Cola begins a transformation of their Midtown/North Avenue campus which will include the relocation of up to 600 employees.
The 35 acre campus, located just West of Midtown on North Avenue will be reinvigorated with a $90 million renovation of its 1.8 million sq. ft. campus, most famous for 1 Coca Cola Plaza, the tower with the logo on top. In a statement to the Atlanta Business Chronicle, spokeswoman Kerry Tressler stated, "The effort is part of reaching our goal of being a great place to work in our 2020Vision and to meet the needs of a high-performance workforce."
Coca Cola Relocation to Midtown Atlanta
The relocation of employees and the renovations are part of the $13 billion acquisition of Coca-Cola Enterprises, Inc.'s North American operations, which was done last October.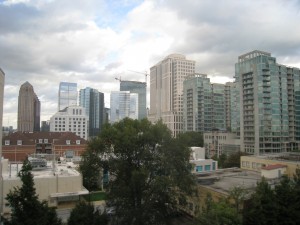 This project is great news for Midtown Atlanta! The Coca-Cola campus is convenient to numerous Midtown high-rise and single family homes. New higher paying jobs could certainly mean more buyers for the many condos available as well as shoppers and diners for Midtown's retail and restaurant business.
As these individuals move to the new and improved Coke Campus, we will be ready to help them Search for their new Midtown Atlanta Home.